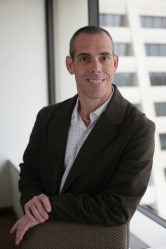 Dallas, TX (PRWEB) September 19, 2013
Trintech, a leading global provider of integrated software solutions for the Last Mile of Finance, has announced that it is sponsoring the 5th Annual XBRL US National Conference being held on September 23 – 25, 2013 at Caesars Palace in Las Vegas, NV. The conference delivers two days of intensive training and education on XBRL reporting for the U.S. Securities and Exchange Commission (SEC), and includes keynote presentations from Representative Darrell Issa and SEC Chief Economist Craig Lewis. Sessions will be interactive and hands-on, with an emphasis on practical case studies designed to ensure public company preparers walk away with knowledge that can be applied immediately back at the office.
As part of the program, Rob Blake, XBRL expert and Trintech Director of Product Strategy for Disclosure Solutions will be moderating a luminary panel session entitled "FASB Update on New ASUs," on Wednesday, September 25th from 8:30 – 9:45 a.m. Pacific Time. The session will discuss new and forthcoming FASB ASUs that require special consideration when working on XBRL reports, leading practices and guidance on how organizations should implement them, and what tools are available to help with the effort.
In addition to Mr. Blake, the session includes the following panelists:

Ms. Paige Hamack, Director of External Reporting, Microsoft
Ms. Donna Johaneman, XBRL Project Manager, FASB
Mr. Nick Cappiello, Project Manager, FASB
As a silver sponsor of the event, Trintech will also be highlighting Cadency™, the world's first financial governance solution focused squarely on solving the risk, resource, and cost challenges normally associated with the entire record-to-report process. Trintech will be demonstrating how the Completion capabilities within Cadency provide integrated content and XBRL management functionality to help companies automate and control the document authoring, XBRL tagging, review and regulatory submission process. The Trintech team will be highlighting Cadency at Booth #12 in the conference Exhibit Hall.
For more information about the conference, please visit http://www.trintech.com/about-trintech/news-events/calendar-of-events.
About Trintech:
Trintech is the leading provider of financial software solutions for the Record-to-Report process. Nearly 700 clients in 100 countries – including half of the Fortune 50 and the FTSE 100 – rely on our solutions to optimize resources, reduce costs, manage risk and monitor activities across the entire finance organization worldwide. Trintech offices are located in the United States, the United Kingdom, The Netherlands, Australia, France, Ireland and Hong Kong, with partners in South Africa, Latin America and across the Asia Pacific region. For more information on how Cadency can help you orchestrate your Rhythm of Finance™ visit http://www.trintech.com.