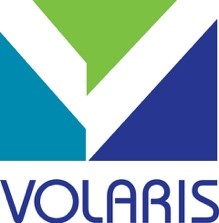 TORONTO (PRWEB) April 25, 2019
Volaris Group today announced that Triple E Technologies has joined Red River Software, a Volaris Group company. The acquisition of Triple E provides Petroleum and Convenience Store (C-Store) customers with a broader offering of solutions to address the many challenges surrounding secure payment processing, PCI compliance, and EMV card transactions.
Triple E serves hundreds of sites across the United States, including many independent multi-site fuel marketers, as well as major brands.
The company's solution suite, called OneTouch, integrates with a wide range of systems used at retail locations and facilitates fuel control and inventory management, as well as major credit card and closed-loop proprietary card transactions. The OneTouch solution is also used to operate unattended, autonomous retail fuel-dispensing locations.
"We are very excited about our future with Red River," said Dan Eloe, Head of Commercial Operations for the Triple E solution suite. "Our new home provides a solid base for innovation and growth, the sharing of best practices, and ultimately provides an opportunity to enhance the products and services that we offer customers."
About Volaris Group
Volaris acquires, strengthens, and grows vertical market technology companies. As an Operating Group of Constellation Software Inc., Volaris is all about strengthening businesses within the markets they compete and enabling them to grow – whether that growth comes through organic measures such as new initiatives and product development, day-to-day business, or through complementary acquisitions. Learn more at http://www.volarisgroup.com.