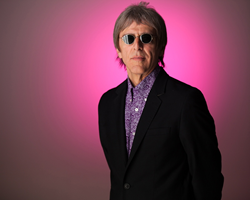 The band takes many of the distinctive classes of rock music throughout the last 50 years and merges them into one enjoyable release. - Aquarian Weekly
Boston, MA (PRWEB) January 21, 2015
The Tripping Souls have released their first full length album, "Don't Waste Your Life." The Tripping Souls' sound clearly reflects Brit-rock influences—The Beatles, Paul Weller, and Oasis, among others—from songwriter Paul Makris' youth and from his time spent in London. Although Paul's influences cover several decades, there is a cool modernity about The Tripping Souls that blends well with its familiar feel. In the one year following the release of their debut EP, which reached the Top 20 on college charts, their music has been picked up on playlists from the UK and throughout the US, they've opened for Deer Tick and Big Bad Voodoo Daddy, and performed at The Egyptian Theatre, in L.A.
On this second album, working with Brian Charles again, Tripping Souls expanded their sound trying new techniques such as using reverse tremolo in "Soul Sister." As a result, "Don't Waste Your Life" really captures The Tripping Souls sound in a bolder fashion than their debut EP. "Don't Waste Your Life, in title and content is about going after what you really love, whatever that is…" says, Makris. "We're only on this earth for a limited time, let's not waste it."
The Tripping Souls recorded "Don't Waste Your Life" with Brian Charles (The Sheila Divine, Tanya Donelly, The Figgs) at Zippah Studios in Brighton, Massachusetts. Produced by Paul and Brian, this album delivers the melodic hooks that brought The Tripping Souls tremendous success in the past year with a powerful new punch that makes "Don't Waste Your Life" a must listen. 
You can learn more about The Tripping Souls at http://www.thetrippingsouls.com
For more information, images, or to arrange for an interview, please contact Melissa Zeigler at Powderfinger Promotions: melissa(at)powderfingerpromo(dot)com.
Powderfinger Promotions–Independent Radio Promotion and Publicity. Since being founded in October 1994, Powderfinger has come to be regarded as a top indie radio promotion and publicity firm with ties across North America.