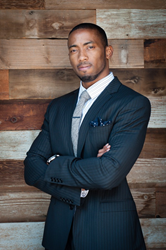 Once a bankruptcy petition is filed, a creditor is legally obligated to stop calling the debtor if the creditor is listed in the bankruptcy petition.
San Diego, CA (PRWEB) September 28, 2016
The economic recession left millions of Americans in financial binds and many continue to struggle to this day. "However, bankruptcy protection was enacted by the government to give such individuals a fresh start," states attorney Tristan Brown, founder of T.L. Brown Law Firm, P.C., a Southern California firm with a thriving bankruptcy law practice.
Oftentimes, those facing bankruptcy cannot afford legal representation and attempt to file bankruptcy without an attorney. This can lead to a host of problems, causing the bankruptcy process to develop into a nightmare. In order to aid those considering bankruptcy, Brown lists the following five reasons it is advisable to file bankruptcy with the assistance of an attorney:
No. 1: Attorneys can legally stop all harassing creditor phone calls. Creditors are obligated to stop calling debtors when a proper "cease and desist" letter is sent to them. Once a bankruptcy petition is filed, a creditor is legally obligated to stop calling the debtor if the creditor is listed in the bankruptcy petition. "Your bankruptcy attorney can contact a creditor to inform the creditor of its legal violations when a creditor continues to call a debtor after the filing of a BK petition," says attorney Brown.
No. 2: Your lawyer can stop money garnishments. "Garnishment activity can be achieved by filing a bankruptcy petition," stresses Brown. "Prior to filing a petition, the filing of a claim of exemption in court can stop wages from being garnished."
No. 3: Meeting deadlines and post-filing requirements. "There are a number of deadlines a debtor must meet subsequent to filing for bankruptcy," says Brown. "A failure to meet these deadlines can result in the dismissal of the debtor's case. A qualified bankruptcy attorney is knowledgeable of these deadlines and can ensure all post-filing requirements are timely met."
No. 4: Representation at the 341 meeting. Each debtor is required to attend a hearing with the bankruptcy trustee where the debtor will be asked a number of questions. This meeting can be an intimidating experience. An attorney can prepare the debtor for the questions the trustee will ask and attend the meeting with the debtor.The attorney can even assist the debtor in answering the trustee's questions at the hearing.
No. 5: Protection of the debtor's assets. In order to prevent certain assets from being forcibly sold during the bankruptcy process, an attorney must pinpoint certain exemptions for each of your assets, which can be complicated and tricky. "Attorneys know which exemptions to apply so that the debtor best protects his or her assets from being sold by the trustee," concludes Brown.
About Tristan Brown, T.L. Brown Law Firm, P.C.
Tristan Brown obtained his Bachelor's degree at UCLA before earning his Juris Doctorate at the UCLA School of Law. T.L. Brown Law Firm, P.C. specializes in bankruptcy law, entertainment law, and immigration law. For more information, please call (877) 433-2043, or visit http://www.tlbrownlaw.com. The law office is located at 3517 Camino Del Rio S., Suite 203, San Diego, CA 92108.
About the NALA™
The NALA offers small and medium-sized businesses effective ways to reach customers through new media. As a single-agency source, the NALA helps businesses flourish in their local community. The NALA's mission is to promote a business' relevant and newsworthy events and achievements, both online and through traditional media. For media inquiries, please call 805.650.6121, ext. 361.