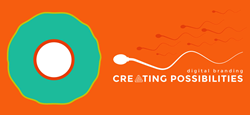 TRIXMEDIA believes that traffic to its client's websites is gained by effective online marketing strategies.
Los Angeles, California (PRWEB) July 16, 2014
TRIXMEDIA revealed their newly redesigned website this month along with announcing updates to their proprietary eCommerce platform, Goozga. Since its creation in 2003, they have built up an impressive roster of clients ranging from startups to corporate giants. From Starbucks to Coca Cola and Hilton Los Angeles, TRIXMEDIA has been making a name for themselves among the tech industry by developing and promoting brands with an unparalleled originality. TRIXMEDIA establishes an identity for its clients by improving the company's web presence and online visibility. Even if the company has been around for thirty years, their goal is to help reinvent the image and face of the company. One of the unique components of this company is their scope of experience in a variety of industries.
TRIXMEDIA offers a variety of creative solutions and services for businesses that want to either expand their brand, or are starting from the beginning altogether. Some of the services TRIXMEDIA offers include graphic design, website development, eCommerce solutions, reputation management, and online marketing tactics such as social media integration and search engine optimization. This forward thinking company believes that traffic to its client's websites is gained by effective online marketing strategies. Their underlying philosophy and approach is to actually build and develop a brand and establish an image for the company that will resonate with its audience.
Another innovative and refreshing fact regarding the company is their honesty about the results their clients can expect. Having worked in the industry for over ten years, TRIXMEDIA certainly has the experience to deliver when it comes to digital branding, online marketing, and creative services. Their new design for their website speaks is fresh, current, and beautiful in its simplicity. With creative language, cool color schemes, and overall functionality, their newly designed website does their company justice.
With the launch of their newly redesigned website, TRIXMEDIA should expect big things in their future.
TRIXMEDIA
468 N Camden Dr
Beverly Hills, CA 90210
Phone: (800) 717-8271