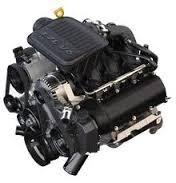 We've started to offer warranties this year that extend beyond the standard periods of time offered by other sellers
Joplin, Missouri (PRWEB) August 26, 2013
Replacing engines for pickup trucks can be a more expensive process compared to the larger motors currently in use for the different automaker brands. The Got Engines company is now helping owners of trucks or mechanics to lower replacement costs. This company is now selling its truck engine used inventory for cheaper prices online at http://www.gotengines.com/blog/replacement-engines/truck-engines.
The reduced prices for company inventory currently marketed to engine buyers is a first for the truck division at this company.
Passenger cars and luxury automobiles currently receive the bulk of discounts that are created each year to benefit engine replacement buyers. The V6, V8 and V10 motors currently marked down apply to most truck brands in stock.
"We're known for selling Ford, Chevy, Dodge and other types online and have expanded our truck motors this year," said a rep for the GotEngines.com company.
The current price structures that are in place are established to offer one alternative to buyers typically using auction companies to find better deals compared to MSRP prices. The preowned motors acquired through the company supply network of engine distributors are routinely checked for mileage and accuracy before sale.
"We've started to offer warranties this year that extend beyond the standard periods of time offered by other sellers," the rep confirmed. The inclusion of a limited warranty is now offered without additional engine price increases for customers.
The used truck motors for Ford, Chevy and Dodge currently listed for online sale are one example of consumer price advantages marketed by the Got Engines company this year. Recent changes to the imported motors inventory for Honda and other manufacturers have boosted sales from this division in the company warehouse.
About GotEngines.com
The GotEngines.com company currently provides consumers with marked down engine pricing and a vast assortment of import and American engine types for sale inside the United States. This company provides free incentives and other special arrangements for consumers purchasing replacement motors from its resource center online. The GotEngines.com company database now features pricing as well as inventory stock numbers for any unit that is placed into the company warehouse for sale. All consumers receive access to this information through phone contact or website access.