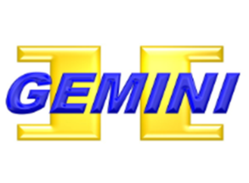 Dearborn, MI (PRWEB) July 09, 2013
For a young and expanding transport company competing in today's world, Gemini Transport has placed a high value on staying abreast of technology and incorporating it into all facets of growing their nationwide transportation and warehouse service. Already seeing the benefits Internet technology has added to Gemini's operational flexibility and potential for growth, the company has enhanced there IT expertise to establish electronic connections with their customers - greatly improving their efficiency and quality of service even more.
Just as IT technology has evolved the trucking industry's ability to do business, it is revolutionizing the recruiting process as well and with today's truck driver shortage challenging employers, innovative companies such as Gemini Transport are recognizing the need for more advanced recruiting to be incorporated into their overall success strategy. With the simple objective of connecting today's talent pool with immediate on-line access to the best and most current truck driving positions across North America, TruckingUnlimited.com is a popular industry job site that fits right into that success formula and a strong example of how specialty internet job sites offer today's employers the best of both worlds; internet capabilities allowing immediate, unlimited exposure to a niche demographic of today's truck drivers, (who want immediate access to the best available jobs).
TruckingUnlimited.com is proving to connect the needs of what the current truck driver shortage demands, by helping trucking companies find the criteria of talent their business demand. For a company whose philosophy is to provide customized service to help their customers grow, (in addition to their growing themselves), Gemini Transport needs a certain quality of personnel and is seeking TruckingUnlimited.com's expertise to help fill immediate positions for both company drivers and owner operators.
Incorporated in 2002, the Michigan based transport company has already grown from its initial 2-truck service to 92 trucks and 216 trailers operating across the United States. Gemini Transport's success is largely due to their unique vision of customized customer service that strives to help their customer's businesses grow, in addition to their own. While they plan to expand operations to Canada and Mexico in the near future, Gemini currently offers transportation service, warehousing, cross-dock services, on site trucking and logistics management with their state of the art Shipment Management System.