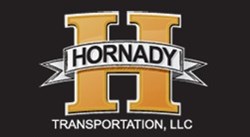 Monroeville, Alabama (PRWEB) September 25, 2013
With the demand for truck drivers increasing by the day and the amount of these great paying jobs still going unclaimed, TruckingUnlimited.com has become one of the most prominent job sites attempting to provide the trucking industry with it's solution. With a simple objective of connecting today's talent pool with immediate on-line access to the best and most current truck driving positions across North America, TruckingUnlimited.com has become known as a one stop on-line shop for trucking jobs, benefiting both applicants and employers. The specialty job site uses the immediacy and widespread availability of today's Internet technology to target a niche demographic of those seeking specific truck driving jobs, which is especially helpful to a company seeking the most specialized truck drivers.
Considering all the added risks associated with flatbed trucking, companies like Hornady Transportation have tougher requirements for these positions but they are also among the industry's highest paying. A flatbed truck is a more powerful vehicle designed to pull massive flat trailers carrying cargo too heavy or large to be enclosed. Not only does cargo, such as lumber or heavy machinery, create road hazards, contained only by chains or straps, it makes driving a whole other experience and the risks of driving in bad weather or curvy roads that much greater. It is also a very physically demanding job that requires strength and endurance to load and unload the cargo, special training to secure the trailers and handling it on the road for hours at a time.
With over 80 years of experience dictated by technology and the economy, Hornady has seen numerous changes but has remained a family-operated company committed to their drivers. Stressing the importance of being a name rather than a number, Hornady Transportation not only offer exceptional base pay, tarp pay, home time and benefits, they have various bonuses and recognition programs that add up in additional pay opportunities as well. These include detention pay, stop off pay, layover pay, breakdown pay, over dimension pay, paid loaded and empty the same, driver referral pay, holiday pay and even more options for drivers with more experience.
Currently Hornady is looking for exceptional and experienced OTR flatbed driver in many states across the US and certainly for anyone who qualifies, applying will pay off!