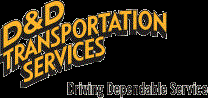 Gooding, Idaho (PRWEB) September 26, 2013
Just as the Internet adds efficiency to every other industry, it has also become the top tool for recruiting today's talent. Trucking companies are no different and in addition to recognizing the importance of a company website or facebook page to establish their on-line image, appealing to the current generation of truck drivers also means exposure where the job seekers actually are – popular job on-line boards such as TruckingUnlimited.com.
With the simple objective of providing immediate on-line access to the best and most current truck driving positions across North America, TruckingUnlimited.com has become known as one of the industry's most efficient "one-stop on-line shop for trucking jobs" – benefiting not only applicants, but employers as well. With Internet capabilities that allow immediate, unlimited exposure to a niche target audience, TruckingUnlimited.com has become a convenient meeting place for all and a time saving service matching the best-suited candidates to the best available trucking jobs.
D&D Transportation is one of the major US carriers recognizing the major advantages of evolving their recruiting practices and getting on board with TruckingUnlimited.com. Establishing itself as a quality nationwide transporter of refrigerated and dry-goods, D&D Transportation has been honored by the Idaho Trucking Association for their superior safety record and safe driving practices, as well as being named as one of Idaho's top performing businesses for two years in a row. While they can certainly credit their record 99 percent on-time delivery, reputation for excellent customer service and competitive rates, they also know that their drivers are the backbone of their business and they treat them as such.
D&D values their drivers key significance to their success, by not only offering competitive pay packages and benefits, but striving to provide stable, long-term career paths that value each individual's goals and needs. They also invest in their drivers' safety and comfort, operating a fleet of late-model tractor/trailers equipped with the most advanced reefer units designed for maximum protection. All of the company's nationwide facilities are staffed with dedicated professionals trained to assist drivers in every way.
A company that has proven to reach award winning success by providing the best for their drivers and maintaining their caliber of standards, D&D has listed many available truck driving positions across the TruckingUnlimited.com job board.