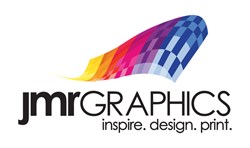 Central Islip, NY (PRWEB) February 21, 2014
JMR Graphics, a nationwide truck wraps manufacturer, comments on an article discussing the new five-story-tall Pinterest board in the Mall of America that is a part of a special campaign from Caribou Coffee.
In an article published by AdWeek on February 12th titled, "Caribou Coffee Builds Five-Story-Tall Pinterest Board at the Mall of America," a new marketing campaign from Caribou Coffee is discussed. A five-story-tall Pinterest board stands in the Mall of America, on which Caribou pinned images from fans for its 'Real Inspiration Blend' campaign. The large board is made up of two large screens. In addition to showing fans' photographs, the board also features hashtags that consumers can use on Instagram, Twitter, and other social media platforms to get themselves onto the giant board.
TJ Panell, a representative of JMR Graphics, a nationwide truck wraps manufacturer, says, "Mixing traditional marketing techniques with newer ones, such as social media and hashtags, is the perfect way to not only reach a large audience, but also to engage and leave a lasting impression on that audience." He says, "Something as large as this board, which is located in the largest mall in the country, is going to create a huge number of impressions and boost brand awareness."
JMR Graphics is an award winning Nationwide 3M Certified Manufacturer of Graphics for over a quarter of a century. We specialize in branding companies through Fleet Graphics, Vehicle Wraps, Architectural Wall Graphics, Promotional Window Clings, Floor Graphics, Event Signage and much more. We offer a variety of 3M Graphics Films, which are specially designed for most surfaces that require a changeable, short and long-term application. Our exceptional "Turn Key Service" is backed with a 3M MCS Warranty to give you peace of mind when you need optimum performance for the intended life of your graphics. With our state-of-the-art, cutting-edge facility we inspire our clients by providing creative design, custom-printed graphics and handle a network of nationwide installers. JMR Graphics provides expert capabilities and capacities needed to meet any graphic challenge.
###