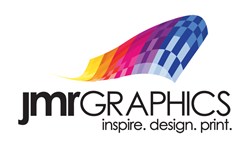 Central Islip, NY (PRWEB) August 02, 2013
On August 2, JMR Graphics, a nationwide vehicle wraps manufacturer, comments on heat-activated advertisements that are part of a campaign for a leading UK ice cream brand.
According to a July 18th, 2013 article published on MarketingMagazine.co.uk, entitled, "You'll Only See This Magnum Ice-Cream Ad When It's 'Hot,'" the United Kingdom (UK)'s leading ice cream company, Magnum, has recently launched an outdoor advertising campaign that activates LED screens on the roofs of London cabs only when the weather conditions are appropriate.
A total of 25 black cabs across London will don the dual-sided screens that will only light up when temperatures arrive above 19 degrees Celsius or above 16 degrees Celsius when the sun is shining. The weather conditions taken into consideration with the temperature are the humidity level and overall brightness.
Caterina DiFelice, brand manager for Magnum at Unilever UK says, "We hope that this innovating outdoor advertising campaign will reach pleasure seekers at the exact moment they are looking for a new taste of Magnum luxury."
TJ Pannell, a representative of JMR Graphics, a nationwide vehicle wraps manufacturer, understands the logic behind this campaign. "The beauty of outdoor advertising is that the sky is the limit when it comes to different ways companies can get their advertisement to be noticed. Outdoor advertising is able to adapt to the latest technology that allows brands to create innovative and memorable advertising campaigns that increase brand awareness ten-fold."
JMR Graphics is an award winning Nationwide 3M Certified Manufacturer of Graphics for over a quarter of a century. We specialize in branding companies through Fleet Graphics, Vehicle Wraps, Architectural Wall Graphics, Promotional Window Clings, Floor Graphics, Event Signage and much more. We offer a variety of 3M Graphics Films, which are specially designed for most surfaces that require a changeable, short and long-term application. Our exceptional "Turn Key Service" is backed with a 3M MCS Warranty to give you peace of mind when you need optimum performance for the intended life of your graphics. With our state-of-the-art, cutting-edge facility we inspire our clients by providing creative design, custom-printed graphics and handle a network of nationwide installers. JMR Graphics provides expert capabilities and capacities needed to meet any graphic challenge.