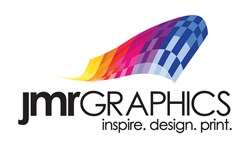 Central Islip, NY (PRWEB) October 02, 2013
JMR Graphics discusses Baker Electric Solar's new advertising campaign that utilizes truck and trailer wraps to create mass brand awareness.
According to a September 26, 2013 article published by AltEnergyMag.com titled "Baker Electric Solar Drives Sales with New Truck and Trailer Wraps," Baker Electric Solar, a full-service solar integrator specializing in green technology designs, announced its new mobile advertising strategy, which hopes to "drive sales through brand recognition and customer referrals."
The company currently has fifteen fleet vehicles, five trucks and 10 trailers that are wrapped in "sunny" graphics that symbolize the company's brand, containing all necessary components: corporate logo, byline, compelling graphics and contact information. These branded fleet vehicles will be placed in a neighborhood street or driveway in front of an installation project for approximately 2-5 days. Traveling to and from the installation projects will also create additional exposure to the Baker Electric Solar brand. The article states that "on average, Baker Electric Solar vehicles and trailers cover more than 300,000 miles per year."
Mike Teresso, President of Baker Electronic Solar, says, "Our vibrantly designed wrapped trailer and truck at a neighbor's house for a solar installation is a definite conversation starter. Whether with one of our technicians or the homeowner, people are curious about the process and the cost savings of going solar. We have already seen an increase in estimates with our Baker brand take it to the streets."
TJ Pannell, a representative of JMR Graphics, a nationwide truck wraps manufacturer, is confident the number of estimates will only continue to grow as Baker's branded corporate fleet travels from project to project. "An Arbitron study that was recently released compared the cost per thousand impressions at $0.35 for a vehicle wraps as compared to a TV ad at $23.70 per thousand impressions," he says. "There is no question that vehicle wrap advertising, no matter the type or size, provides companies with a ROI that is second to none. Baker will continue to see leads generated from these wraps because of the increased exposure they provide for their brand."
JMR Graphics is an award winning Nationwide 3M Certified Manufacturer of Graphics for over a quarter of a century. We specialize in branding companies through Fleet Graphics, Vehicle Wraps, Architectural Wall Graphics, Promotional Window Clings, Floor Graphics, Event Signage and much more. We offer a variety of 3M Graphics Films, which are specially designed for most surfaces that require a changeable, short and long-term application. Our exceptional "Turn Key Service" is backed with a 3M MCS Warranty to give you peace of mind when you need optimum performance for the intended life of your graphics. With our state-of-the-art, cutting-edge facility we inspire our clients by providing creative design, custom-printed graphics and handle a network of nationwide installers. JMR Graphics provides expert capabilities and capacities needed to meet any graphic challenge.