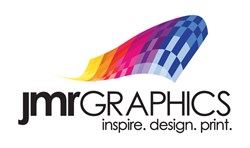 Central Islip, NY (PRWEB) November 18, 2013
Nationwide truck wraps manufacturer, JMR Graphics, comments on Jackson School District's new advertising space being offered on buses to offset rising transportation costs.
According to a November 14, 2013 article published by AsburyParkPress.com titled "Advertising to begin on Jackson school buses," a 14-month plan was recently approved to allow advertising from Thomas Edison State College on outside of 41 Jackson School District school buses.
As a part of the plan, the school district will be paid $17,056. This will offset the rising transportation costs the district is seeing. According to Al Olkowitz, the Transportation Administrator, transportation costs have risen from $3.45 million last year to $4.27 million this year. This increase is largely due to rising diesel fuel costs. The district fleet currently consists of 111 buses and vans, which transports more than 9,000 students each day.
TJ Pannell, a representative of JMR Graphics, a nationwide truck wraps manufacturer, says that selling advertising space is a win-win situation for both parties involved. "This is a trend we are seeing many cash-strapped school districts take part in," he says. "It generates needed revenue for the school districts and provides advertisers with great opportunities for increased visibility in front of relevant audiences."
JMR Graphics is an award winning Nationwide 3M Certified Manufacturer of Graphics for over a quarter of a century. We specialize in branding companies through Fleet Graphics, Vehicle Wraps, Architectural Wall Graphics, Promotional Window Clings, Floor Graphics, Event Signage and much more. We offer a variety of 3M Graphics Films, which are specially designed for most surfaces that require a changeable, short and long-term application. Our exceptional "Turn Key Service" is backed with a 3M MCS Warranty to give you peace of mind when you need optimum performance for the intended life of your graphics. With our state-of-the-art, cutting-edge facility we inspire our clients by providing creative design, custom-printed graphics and handle a network of nationwide installers. JMR Graphics provides expert capabilities and capacities needed to meet any graphic challenge.