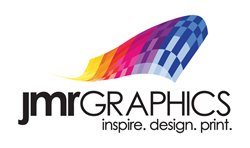 Central Islip, NY (PRWEB) March 07, 2014
JMR Graphics, a nationwide truck wraps manufacturer, comments on an article published by Ad Age that discusses how Pepsi Max has combined outdoor advertising and social media by putting Vine videos on its "Live For Now" billboards across the U.K.
According to a February 21st article from Ad Age titled "Pepsi Max Puts Vine Videos on U.K. Billboards," Pepsi Max has launched new billboards for its upcoming "Live For Now" campaign by utilizing Vine videos. The public is encouraged to create six second unbelievable videos with the hashtag #LiveForNow. The top submissions will be shown on Talon's Outdoor network screens in seven British cities. Pepsi has also used Twitter to help gain more entries and will be setting up a YouTube channel in order to allow users to see some of the best submissions.
TJ Panell, a representative from nationwide truck wrap manufacturer JMR Graphics, says, "The largest and fastest growing trend in out-of-home advertising is incorporated integrated marketing. When using a wrap or a billboard, simple things like a hashtag or a QR code can transform that space into an interactive tool between a brand and the consumer."
JMR Graphics is an award winning Nationwide 3M Certified Manufacturer of Graphics for over a quarter of a century. We specialize in branding companies through Fleet Graphics, Vehicle Wraps, Architectural Wall Graphics, Promotional Window Clings, Floor Graphics, Event Signage and much more. We offer a variety of 3M Graphics Films, which are specially designed for most surfaces that require a changeable, short and long-term application. Our exceptional "Turn Key Service" is backed with a 3M MCS Warranty to give you peace of mind when you need optimum performance for the intended life of your graphics. With our state-of-the-art, cutting-edge facility we inspire our clients by providing creative design, custom-printed graphics and handle a network of nationwide installers. JMR Graphics provides expert capabilities and capacities needed to meet any graphic challenge.
#####