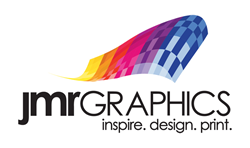 Central Islip, NY (PRWEB) March 21, 2014
JMR Graphics, a nationwide truck wraps manufacturer, comments on an article published by Click Orlando discussing how the Tavares City Council in Florida recently allowed garbage trucks to carry billboards. The billboards are magnetic and can easily be changed.
According to a March 13th article published by Click Orlando titled "Florida city using garbage trucks as mobile billboards," the Tavares City Council has decided to allow garbage trucks to carry mobile billboards. The messages on these billboards include free leaf pickups, ways to conserve water, promotional events, and emergency notices. The intended use for these billboards is to inform and educate the residents of Tavares, Florida. The city council has also looked into allowing the garbage trucks to carry paid advertisements, but is currently only utilizing these billboards for informational purposes.
TJ Panell, a representative from nationwide vehicle wraps manufacturer JMR Graphics, says, "Similar to the magnetic graphics used by Tavares, truck wraps are easily applied and can be easily changed if desired. These types of wraps, which are seen on community vehicles like garbage trucks, are a great way to target a very specific group of people to inform on various topics." He says, "Wraps like these are not only effective in messaging, but also cost effective."
JMR Graphics is an award winning Nationwide 3M Certified Manufacturer of Graphics for over a quarter of a century. We specialize in branding companies through Fleet Graphics, Vehicle Wraps, Architectural Wall Graphics, Promotional Window Clings, Floor Graphics, Event Signage and much more. We offer a variety of 3M Graphics Films, which are specially designed for most surfaces that require a changeable, short and long-term application. Our exceptional "Turn Key Service" is backed with a 3M MCS Warranty to give you peace of mind when you need optimum performance for the intended life of your graphics. With our state-of-the-art, cutting-edge facility we inspire our clients by providing creative design, custom-printed graphics and handle a network of nationwide installers. JMR Graphics provides expert capabilities and capacities needed to meet any graphic challenge.
#####