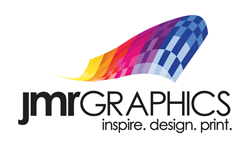 Central Islip, NY (PRWEB) March 28, 2014
JMR Graphics, a nationwide truck wraps manufacturer, responds to an article discussing how Georgia resident Chris Baxter wrapped his truck and boat with messages encouraging women to get tested for ovarian cancer and providing them with information on how to do so.
According to a March 25th article from AJC.com titled "Real people: Man wraps vehicle with messages of hope," a man from Georgia is using mobile advertisements to encourage women to get tested for ovarian cancer after receiving notice that his wife had been diagnosed with the disease. The man, Chris Baxter, has teamed up with the Georgia Ovarian Cancer Alliance and has wrapped his vehicle and boat with the Alliance's public service messages. These advertisements provide women with information regarding ovarian cancer testing.
Baxter says in the article, "I'm a reminder that this disease is hard on the caregivers, too. And like a guy, I want to solve this problem now. I'd like to get enough people behind this mission to solve the problem." Chris thought of placing the ads on his truck and boat because he is constantly traveling all over the country. He sees this method as the easiest and quickest way to advertise.
TJ Panell, a representative from JMR Graphics, says, "Vehicle wraps are the best way to get advertisements and educational messages out there. They are cheap and generate thousands of impressions daily."
JMR Graphics is an award winning Nationwide 3M Certified Manufacturer of Graphics for over a quarter of a century. We specialize in branding companies through Fleet Graphics, Vehicle Wraps, Architectural Wall Graphics, Promotional Window Clings, Floor Graphics, Event Signage and much more. We offer a variety of 3M Graphics Films, which are specially designed for most surfaces that require a changeable, short and long-term application. Our exceptional "Turn Key Service" is backed with a 3M MCS Warranty to give you peace of mind when you need optimum performance for the intended life of your graphics. With our state-of-the-art, cutting-edge facility we inspire our clients by providing creative design, custom-printed graphics and handle a network of nationwide installers. JMR Graphics provides expert capabilities and capacities needed to meet any graphic challenge.
#####