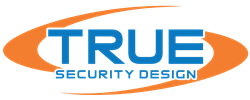 BAY SHORE, N.Y. (PRWEB) December 05, 2022
True Security Design, an ACG company and a leading law enforcement consulting and training firm, today announced it is the recipient of two 2022 'ASTORS' Homeland Security Awards from American Security Today. Presented at ISC East, the honors recognize the company's SIMTactics Emergency Crisis Simulation Training (Platinum) in the category of Best Risk, Crisis Management Prevention, and TSD Police Training (Gold) as Best Law Enforcement, Counter Terrorism, Crime Prevention Program for Federal/State/Local.
American Security Today's Annual 'ASTORS' Awards is the preeminent U.S. Homeland Security Awards Program, and today in its Seventh Year, continues to recognize industry leaders of Physical and Border Security, Cybersecurity, Emergency Preparedness - Management and Response, Law Enforcement, First Responders, as well as federal, state and municipal government agencies in the acknowledgment of their outstanding efforts to Keep our Nation Secure.
"We would like to thank American Security Today for the prestigious accolades," said Lt. Joseph Pangaro of True Security Design. "Receiving these two 'ASTORS' Awards is a testament to our mission to help keep law enforcement professionals and our community members safe through relevant education, training and emergency preparedness."
SIMTactics is an interactive emergency simulation training program for law enforcement, as well as school security. The training involves electronic tabletop risk assessments to provide critical evaluations of organizations' existing training plans for emergencies such as active shooters, natural disasters, and weather-related events, as well as other types of emergencies.
True Security Design also offers flexible law enforcement training options including live in-person and remote training, as well as on-demand video training that has trained thousands of officers to date. The on-demand service enables police agencies to train their entire staff for the cost of a single officer training. Designed to meet the tight scheduling demands of the profession, the on-demand service allows police officers the flexibility to train at any time. With a subscription-based model, this offering stretches scarce training dollars and provides training for the same cost to every officer, in any size agency.
To learn more about True Security Design, please visit truesecuritydesign.com.
PR Contact:
Rick Cadiz
Vice President Sales & Marketing
IP Video Corporation
631.675.2213
rcadiz@ipvideocorp.com
About True Security Design
A leading security consulting and training firm, True Security Design, an ACG Company, is now at the forefront of delivering live and remote training courses including action role-play training simulations and classroom-based instruction. In addition to live training, on-demand training subscriptions are now available to all agencies. Today, the company's training curriculum and Threat Vulnerability and Risk Assessments (TVRA's) are trusted by Fortune 500 companies, government agencies and municipalities, utilities, healthcare facilities, school districts and leading universities to mitigate risk while protecting people and properties. The company's national client base is served by a network of certified trainers and consultants, who are former law enforcement and homeland security trainers. True Security Design is headquartered in Bay Shore, New York.
About ACG:
Advance Convergence Group (ACG) is a conglomerate of multiple companies that are committed to making the world a Smarter, Safer and Healthier Place. We have two business lanes focused on physical security solutions and the education markets. The premier companies that focus on physical security solutions are A+ Technology & Security Solutions, our oldest company, founded over 30 years ago; Virtual Guarding, our newest addition, helping to remotely protect properties; True Security Design, our training division, and IPVideo Corporation, makers of the revolutionary HALO Smart Sensor, a multi-function health, safety and vape device, and ViewScan, an award-winning concealed weapons detection and loss prevention system. Our education markets are headed by A+ STEM Labs and A+ Virtual Learning. A+ STEM Labs is one of the original companies under the ACG umbrella and manufactures science, engineering, and math mobile carts for K-12 schools. A+ Virtual Learning is a K-12 curriculum-based provider of instructional services.
About American Security Today
American Security Today (AST), the 'New Face in Homeland Security™', is the premier digital media platform in the U.S. Homeland Security and Public Safety Industry, focused on breaking news and in-depth coverage of the newest initiatives and hottest technologies in physical & IT security on the market today.
AST highlights the most cutting-edge and forward-thinking security solutions across a wide variety of media products delivered daily, weekly, and monthly to over 75,000 qualified government and security industry readers, essential to meeting today's growing security challenges to 'Secure our Nation, One City at a Time™'.
To learn more visit http://www.americansecuritytoday.com, or contact AST by email at admin@americansecuritytoday.com or phone 646-450-6027.