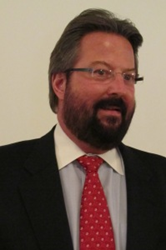 "The innovative testing we offer ... enable(s) patients and their physicians to detect heart disease and other conditions much earlier, when they can be more easily treated or even reversed." -- Kent R. Mitchell, Ph.D., Chief Scientific Officer
Dallas, Texas (PRWEB) December 17, 2014
An innovative new medical diagnostics company headquartered just north of Dallas is making it possible for North Texans and their physicians to detect heart disease and other life-threatening conditions years earlier than traditionally possible, fostering earlier treatment and better outcomes.
True Health Diagnostics is the only company in Texas and one of a few in the nation with a highly-advanced diagnostic technology that can detect conditions that are not apparent through customary diagnostic tests. Among the tests offered by True Health Diagnostics is the PLAC test for Lp-PLA2 mass. True Health also will be offering the PLAC test for Lp-PLA2 activity as soon as it's available. That test was approved this week by the FDA for early detection of future coronary events among adults with no history of heart disease, particularly among women and especially African-American women.
"Early detection saves lives," said Kent R. Mitchell, Ph.D., Chief Scientific Officer and COO of True Health Diagnostics. "The innovative testing in our lab analyzes advanced cholesterol, stress and inflammation, as well as genetic and diabetic/metabolic categories that enable patients and their physicians to detect heart disease and other conditions much earlier, when they can be more easily treated or even reversed."
Cardiovascular disease is the number one killer in Texas, afflicting one in three adults, according to the Texas Department of State Health Services. Yet, traditional diagnostic tests often miss the early signs that could lead to earlier treatment. For example, half of those who have experienced a heart attack had traditional blood tests which reflected "normal" cholesterol levels, according to a study published in the American Heart Journal.
Beyond the cutting-edge diagnostic tools, True Health Diagnostics also provides a range of services to help patients and their physicians after a condition has been detected. Physicians and other healthcare providers have access to proprietary online preventative programs they can integrate into their recommended regimen, and True Health Coaches are available to work one-on-one with patients to provide wellness education and personalized nutrition plans to improve their outcomes.
Since opening its doors in October, True Health Diagnostics has been expanding its team of scientists, dietitians, lab technicians and customer service representatives to meet the growing demand by the healthcare community. Physicians, hospitals, clinics, insurers, policymakers and employers are seeking preventative care solutions – including advanced diagnostic services – to address the healthcare epidemic of costly life-threatening and chronic conditions; True Health Diagnostics anticipates rapid growth and the creation of additional high quality jobs for North Texans in 2015.
"We are excited about offering our services to the people of Texas and building strong relationships with the North Texas business community," said Chris Grottenthaler, True Health's founder and CEO.
As the only advanced diagnostic testing service in Texas, True Health Diagnostics partners with hospitals, clinics, physicians, insurers and employers to provide transparent and accessible solutions for the early detection and diagnosis of cardiovascular and other conditions. This enables earlier treatment and even reversal of these conditions to prolong and improve life for thousands of people, while reducing health care costs. Medical practices may request a free patient kit by visiting http://www.truehealthdiag.com or calling 972-987-1390.
# # #