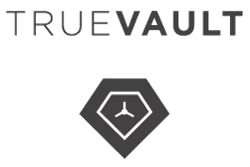 TrueVault can help existing healthcare sites and apps become HIPAA compliant without going through a costly rebuild of their technology stack.
Newport Beach, CA (PRWEB) September 18, 2013
Everyone who handles protected health information (PHI) must be HIPAA compliant by Monday, September 23rd. TrueVault's beta launch on Wednesday, September 18th, provides a complete backend solution for HIPAA compliance. This launch is good news for ecommerce sites that collect PHI, makers of wearable health tech devices, and healthcare app developers struggling with HIPAA compliance requirements.
TrueVault was designed from the ground up to provide HIPAA compliant storage for PHI. TrueVault provides a simple REST API that can be used to store and retrieve any amount of data at any time from anywhere on the web. TrueVault does not host files directly through a UI; rather, TrueVault powers applications. It gives developers the freedom to create applications that require regulatory compliance, without worrying about regulatory compliance.
"HIPAA compliance is costly and hard to get right," said TrueVault Co-Founder and CEO Jason Wang. "That is why we are thrilled to be able to deliver our backend-as-a-service offering in advance of the September 23rd deadline. TrueVault can help existing healthcare sites and apps become HIPAA compliant without going through a costly rebuild of their technology stack. We want our customers to focus on what they do best, leaving the ever-changing compliance requirements and security nightmares to us."
HIPAA Covered Entities and Business Associates that handle PHI must be in compliance with the new HIPAA Privacy Rule, Security Rule, Enforcement Rule, and Breach Notification Rule (together called the "Omnibus Rule") by September 23rd or face steep fines. Non-compliance can cost Covered Entities and Business Associates up to $1.5 million in fines per individual violation per year. The U.S. Department of Health and Human Services' Office for Civil Rights (OCR) has a round of audits planned for 2014. The number of audited entities will be 5x larger than the pool from 2012, and in 2014 Business Associates will be audited as well.
TrueVault indemnifies its customers against regulatory fines and the cost of breach remediation. TrueVault is ready, willing, and able to sign a Business Associate Agreement (BAA), and provides Privacy-Data Breach Insurance. TrueVault has gone above and beyond in order to assume responsibility for data and data breaches. The combination of the BAA and the comprehensive Cyber Security Liability Insurance policy has helped TrueVault engender trust among healthcare organizations.
About TrueVault: truevault.com
TrueVault handles HIPAA compliance so that you don't have to. TrueVault is a secure data storage solution specifically designed to be HIPAA compliant. TrueVault is a true backend building block that helps new healthcare apps get to market faster and alleviates the headaches that existing companies experience while setting up a HIPAA compliant data center. Headquartered in Newport Beach, Calif., TrueVault was founded in 2013 and is lead by Jason Wang and Trey Swann.
TrueVault Media Kit -- press.truevault.com