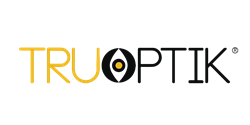 Together with LiveRamp, brands can now leverage the full power of their own data across the most impactful screen in consumer homes. It's a significant step forward for the entire industry.
Stamford, Conn. (PRWEB) February 21, 2017
Tru Optik, the audience measurement and data management platform built for over-the-top (OTT) TV, and LiveRamp™, an Acxiom® company (NASDAQ: ACXM) and leading provider of omnichannel identity resolution, today announced their partnership. Using Tru Optik capabilities, brands will be able to use their first-party data—including email, CRM, offline and cookie-based data—to create targeted OTT and connected TV (CTV) campaigns. Brands can also pair their first-party data with third-party data in the Tru Optik OTT Marketing Cloud to create highly targeted segments for all types of campaigns—from branding to direct response. Additionally, advertisers can tie their CTV/OTT exposure back to their CRM and other first-party data to create custom closed-looped measurement.
The shift in audience attention to CTVs and growth in household penetration of OTT TV accelerated in 2016. Millennials, families and millions of consumers have reduced their dependence on traditional providers. One of the biggest frustrations from advertisers and media companies has been the inability to leverage their valuable first-party data assets to create campaigns across CTVs (including smart TVs, connected devices and gaming consoles), and realize the household-level and one-to-one benefits of CTV targeting.
LiveRamp's identity resolution service creates new opportunities to use data-driven marketing across OTT. It removes many barriers that advertisers have faced with respect to being able to create custom campaigns across OTT/CTV, and delivers on the promise of being able to reach and influence the largest screen in the house with the precision and efficiency that digital advertising provides.
"With our third-party data marketplace built specifically for CTV/OTT, Tru Optik has been committed to enhancing the capabilities of both media companies and advertisers across OTT," said Andre Swanston, CEO of Tru Optik. "The LiveRamp partnership allows us to take this one step further by enabling advertisers to also use their own first-party data to create powerful campaigns."
"Identity resolution across digital and offline channels is key to people-based, omnichannel marketing, and it's exciting that this capability is now available for connected TV targeting," said Travis May, LiveRamp president and general manager. "This shift not only amplifies the ability to target at the individual- or household-level, but also greatly enhances marketers' ability to measure results."
"Together with LiveRamp, brands can now leverage the full power of their own data across the most impactful screen in consumer homes," said Michael Scott, chief revenue officer of Tru Optik. "It's a significant step forward for the entire industry."
LiveRamp and Tru Optik's first-party data integration solution is available to LiveRamp clients and all brands immediately.
About Tru Optik:
Tru Optik is a digital media intelligence company providing audience insight and advertising solutions that empower brand marketers and media companies to fully monetize audience and consumer demand. Armed with the largest census-level measurement of global over-the-top media consumption, Tru Optik's proprietary data, advanced technology, and unmatched focus make us the preferred partner of many of the world's largest media companies, brands, and agencies as they navigate the millennial led shift to OTT.
About LiveRamp: LiveRamp offers brands and the companies they work with identity resolution that is integrated throughout the digital ecosystem, and provides the foundation for omnichannel marketing. Our services transform the technology platforms used by our clients into people-based marketing channels that improve the relevancy of marketing, and ultimately allow consumers to better connect with the brands and products they love. LiveRamp is an Acxiom company, delivering privacy-safe solutions to market and honoring the best practices of leading associations including the Digital Advertising Alliance's (DAA) ICON and App Choices programs. For more information, visit http://www.LiveRamp.com.