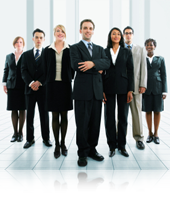 Start Earning Double Digit Returns
Irvine, California (PRWEB) September 30, 2014
Summerlin Asset Management has a large supply of nationwide First Trust Deeds yielding between 9-11%. Summerlin has relationships with banking institutions across the country. Through these strategic relationships, Summerlin purchases First Trust Deed mortgage notes directly from lending institutions.
"Benefits of investing in first trust deeds with Summerlin include risk based returns without the headaches of finding, purchasing, rehabbing, maintaining, and eventually selling the property," stated Katherine Fabris VP of Operations.
Summerlin Asset Management is a private real estate First Trust Deed and mortgage note investment company offering a variety of discounted Trust Deed Investment opportunities (http://www.firsttrustdeeds.co). We serve clients that are seeking to build a conservative portfolio of passive-income investments secured by real property.
About Summerlin First Trust Deed Investment
Investment Philosophy - Summerlin seeks to generate attractive risk-adjusted returns through investments in collateralized first position mortgages. Our management team executes this strategy by combining sophisticated valuation analysis, pricing discipline, and professional mortgage workout solutions that benefit the borrower and Summerlin.
Call Summerlin today and start earning double digit returns.
Tel.: (928) 854-7747
Website: http://summerlinam.com/
Email: shannon (at) summerlinam (dot) (com)