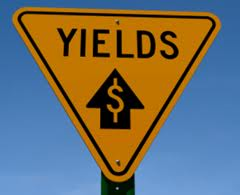 California investors can now take advantage of higher yields for secure trust deed investments.
Palo Alto, CA (PRWEB) May 05, 2014
Trust Deed Investing Magazine, the nation's leading online source for competitive trust deed investments, today announced the launch of Trust Deed Investments California, an advanced third generation trust deed marketplace, designed specifically for trust deed investors. The California Express program will now empower novice trust deed investors by equalizing the playing field with trust deed investments being publicly available for the first time to all, reports Alternative Lending Magazine.
With Trust Deed Investments Express, California consumers can access a real-time, state of the art trust deed investments shopping experience by comparing trust deed investment offers in bulk, including loan and borrower details, yields, servicing programs, and closing timelines based on their unique investment scenario. After comparing trust deed investment offers on trustdeedinvestingmagazine.com, the brokers/lender will connect with the investor that best matches their investing preferences through a telephone call and email. Each trust deed opportunity will be displayed and open for contacting electronically.
For broker partners, Trust Deed Investments Express will deliver potential investors who need to fund deals at high yield rates for short periods of time. Trust Deed Investing Magazine uses multiple advertising channels, thereby improving conversion rates and expanding local market reach. Broker's will be able to display their best trust deed offerings and services along with yields and fees that are relevant to the investor's requirements. TrustDeedInvestingMagazine.com gives investors access to the ready to go trust deed investment opportunities, leveraging a real-time marketplace to deliver top-quality high yield investments.
TrustDeedInvestingMagazine.com is the nation's only on-line source for competitive trust deed investment opportunity offers. The proprietary system empowers private investors through an on-line trust deed investments marketplace which connects private trust deed investors to 394 approved direct brokers, companies, lenders and groups that all compete for the investor's dollar and business by providing safe, secure and high yield trust deed investing opportunities for funding in real time. With the most trust deed investing on-line tools and resources to help investors find the best trust deed loans to invest in; Trust Deed Investing Magazine is the only place to find the highest yields and the safest low loan to values in each and every local market.
TrustDeedInvestingMagazine.com is averaging around 73 new funding program matches a week.
Alternative Lending Magazine is the unconventional guide to the unconventional lending market. This cutting edge interactive monthly magazine that empowers actual funding through program matching rather than lender listing uses a proprietary technology system with an automated underwriting process that evaluates consumers' unique non-conventional loan request and their capacity to afford it. The proprietary decision-making technology is based on program matching, property eligibility, underwriting, ability to pay review, lender analytics, strategy and loan scenario modeling. The system will match the actual program that will fund a loan rather than give a list of numbers to call.
To find out more or become a regular subscriber please visit AlternativeLendingMagazine.com.