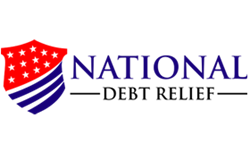 consumers needs to take a close hard look at the terms and conditions
Philadelphia, PA (PRWEB) December 17, 2014
National Debt Relief recently discussed in an article published December 15, 2014 how store credit cards can actually affect the finances and even the monthly budget of consumers. The article titled "Store Credit Cards – Great Money Savers Or A Really Bad Idea?" shares some interesting points about store credit cards where consumers can learn from..
The article starts off by explaining that the holiday season is here and consumers are trooping out and heading into different stores to purchase gifts for themselves or for loved ones. This is a normal buying behaviour of consumers and one that retailers and business owners know all too well and this gives them a perfect opportunity to market store credit cards.
The most common mindset establishments take advantage of is the "You're buying the items anyway, why not get a discount on your purchase? card. When you get to the check-out counter and the girl behind the cash register offers you a store credit card so you can start getting that almost 25% discount on your purchases, that seems to be a great financial move.
In most cases, it is because you get to pay for your purchases at less than the store price. But the article points out that consumers needs to take a close hard look at the terms and conditions of the store credit card being offered to them. Because if nearly half of those that had signed up for a store credit card ended up wishing they hadn't taken the card, they might be on to something.
One cause of this is that the article shares how high the interest rate for store credit cards are. America's largest retailers has an average APR of 23%. And this is about eight percentage points higher than the national average for all credit cards.This means that one missed payment on the card could hurl in high rates and damage your monthly budget.
The article shares that retailer can actually make more money off the interest than in selling you the merchandise if you screw up the repayment on the card. To read the article, click this link: http://www.nationaldebtrelief.com/store-credit-cards-great-money-savers-really-bad-idea/