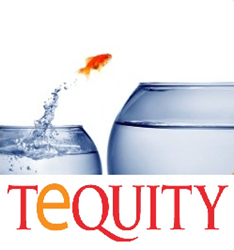 We understand and pursue the value of IP and other 'off the Balance Sheet' items that impact valuation in knowledge-based businesses.
TORONTO, ONTARIO (PRWEB) October 23, 2014
Tequity Inc., merger and acquisition specialists for software and technology companies, acted as the exclusive advisor to Tactical Technologies Inc. (TTI) in their acquisition by Finmeccanica – Selex ES.
Tactical Technologies Inc., operating out of Ottawa, Canada, is a well-respected independent supplier of electronic warfare analysis software and services to worldwide customers. These capabilities will continue to be provided under the TTI name and will also be folded into Finmeccanica – Selex ES's already-broad electronic warfare portfolio, further enhancing the company's ability to offer electronic warfare capabilities to international customers.
TTI is most well known for its Tactical Engagement Simulation Software (TESS) family of products, which range from off-the-shelf editions to completely bespoke applications. TESS products create physics-based simulations that assist with the analysis of electronic warfare products, particularly in the field of electronic defence. Electronic defence technologies are a growth market for Finmeccanica – Selex. The acquisition of TTI will allow Finmeccanica – Selex ES to maintain this EWOS offer as it further develops its range of electronic defence products.
About Tequity Inc.
Tequity Inc. provides M&A advisory services to shareholders and executives of software and technology companies in the lower middle market. Our focus is helping companies that are non-asset based to achieve maximum valuation and deal structure in a sale to strategic buyers.