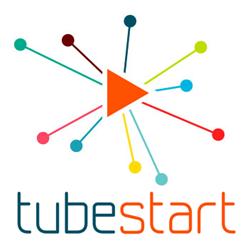 At Tubestart we believe in giving back to the community and supporting causes that's why, if you are a registered 501(c)(3) organization we will provide our platform and support free of charge to your organization's crowdfunding campaign.
Los Angeles, CA (PRWEB) February 10, 2014
Tubestart.com, the crowdfunding platform for digital video creators, is waiving fees for charity crowdfunding projects. The company believes in the essence of giving back to the community and supporting good causes.
Other major platforms like Kickstarter do not allow any kind of charity campaigns on their platform and Indiegogo charges 501(c)(3) registered organizations a fee. Tubestart introduces zero platform fees aimed at all digital video related and 501(c)(3) registered charity campaigns, the only payment required from such campaigns would be payment processing charges.
"We want to give back to the community and enable creators to use our platform for free to raise funds for charity projects," said Tubestart co-founder and CEO Josef Holm.
Tubestart is a crowdfunding platform dedicated exclusively to online video creators. They are focused on creating a platform where fans of online video can connect with the people who make them, to support the content they love, while enabling creators to get the financial backing to start new or enhance existing online video channels.
Utilizing specialized funding options not available on other crowdfunding platforms, Tubestart is quickly establishing itself as the leading crowdfunding platform in the multi-billion dollar digital video industry by helping creators raise more capital than any other platform.
Only 5% of people know about crowdfunding, but over 1 billion people visit YouTube each month. Crowdfunding is estimated to be a $15bn per year industry by 2015 - up from $5.1bn in 2013 and $2.9bn in 2012.