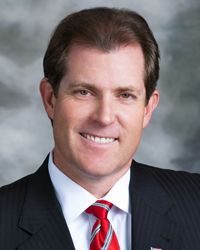 Tucson Criminal Defense Lawyer Joseph P. St. Louis will present at the 19th Annual DUI Seminar held by the NACDL and NCDD organizations.
Tucson, AZ (PRWEB) September 21, 2015
The Tucson criminal defense law firm of Nesci & St. Louis, PLLC is pleased to announce that Partner Joseph P. St. Louis will be speaking for the National Association of Criminal Defense Lawyers and the National College for DUI Defense, at their 19th Annual seminar "DWI Means Defend with Ingenuity". The seminar, held from October 1-3, 2015, will draw hundreds of criminal defense attorneys from across the United States, to the Bellagio Hotel in Las Vegas, Nevada.
At the conference, Tucson DUI lawyer Joseph P. St. Louis will teach the attorneys present how to defend cases involving blood test evidence. On Friday, October 2, 2015 he will educate attendees on how to challenge laboratory testing in a talk entitled "Don't Believe Everything You Read: An Introduction to Blood Testing." On Saturday, October 3, 2015, he will lead two breakout groups where attendees will learn how to cross-examine the state's analyst in sessions entitled "Crossing the State's Blood Analyst."
St. Louis is recognized nationally for his work challenging crime laboratories, as well as his work challenging blood and breath alcohol test results. Consequently, St. Louis is a sought-after speaker on laboratory issues in the legal community. This year he has lectured in Orlando, Florida, for the National College for DUI Defense; in New Orleans, Louisiana, at the Mastering Scientific Evidence in DWI/DUI Cases conference; in New York City, New York at the New York State Bar's Big Apple XV DWI conference; in Cambridge, Massachusetts, at the National College for DUI Defense's 20th Anniversary Summer Session; in Oakbrook, Illinois, for the Cook County Public Defender's Association; and he both spoke at and co-chaired Arizona Attorneys for Criminal Justice's 28th Annual Aggressive Defense of the Accused Impaired Driver Seminar in Tucson, Arizona. He will be co-chairing a conference on defending criminal cases with science later this year in Atlanta, Georgia. In addition to his speaking engagements around the country, St. Louis has argued cases to both the Arizona Court of Appeals and the Arizona Supreme Court this year.
St. Louis is also certified as a specialist in criminal law by the Arizona State Bar, and certified as a specialist in DUI defense by the National College for DUI Defense (NCDD), a certification authorized by the American Bar Association. He is one of twelve members of the Board of Regents, which governs the NCDD, an organization of over 1,800 members nationwide. St. Louis has been named to Woodford/White's "Best Lawyers in America" since 2013, and has earned an AV Preeminent Peer Review Rating from Martindale-Hubbell. He has been named to Super Lawyers Magazine's "Best Lawyers in Arizona" since 2009, and has been named one of the "Best Lawyers in Tucson" by Tucson Lifestyle Magazine.
About Nesci & St. Louis, PLLC:
The experienced Arizona DUI lawyers at Nesci & St. Louis, PLLC have over 50 years of combined legal experience. The criminal defense attorneys exclusively defend individuals who have been accused of a crime including, but not limited to: DUI's, homicides, drug offenses, sex offenses, aggravated assault, domestic violence, armed robbery and felony theft. Nesci & St. Louis, PLLC is recognized as a DUI/DWI Defense Tier 1 Law Firm in Tucson by U.S. News-Best Lawyers in the 2015 "Best Law Firms" rankings.
The experienced Tucson DUI lawyers work with clients throughout the state of Arizona, including in Maricopa, Pima, Santa Cruz, Cochise, Pinal, Graham and Yuma counties. Contact Nesci & St. Louis, PLLC to schedule a free initial consultation. Call (520) 777-0235 or contact the firm online today.