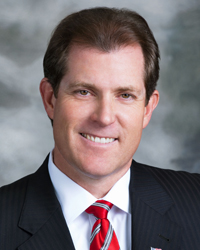 The National Association of Criminal Defense Lawyers (NACDL) has recognized Joseph P. St. Louis of Nesci & St. Louis, PLLC as a top ten speaker of 2015.
Tucson, AZ (PRWEB) January 26, 2016
The Tucson law firm of Nesci & St. Louis, PLLC is pleased to announce that the National Association of Criminal Defense Lawyers (NACDL) has recognized Partner Joseph P. St. Louis one of their highest rated speakers for 2015.
St. Louis' presentation entitled "An Introduction to Blood Testing" was ranked the 8th highest rated lecture of the year. The NACDL compiled the 13 highest rated presentations of 2015 to form a continuing legal education (CLE) self-study DVD program. In 2015, NACDL presented approximately 250 individual CLE lectures throughout the country, with as many as four speakers per topic, according to Gerald Lippert, Associate Executive Director for Programs, Business Services and Technology.
Founded in 1958, the NACDL is a national professional bar association committed to ensuring justice and due process for individuals accused of crimes as well as the promotion of the fair administration of criminal justice, with over 9,500 members. Among the organization's members are criminal defense attorneys, public defenders, law professors, and judges. The NACDL offers industry-leading CLE programs such as seminars, self-study tracks, on-demand courses, and educational publications. These programs address the most current and relevant issues in the national criminal law arena.
Tucson Criminal Defense Lawyer Joseph P. St. Louis is a partner at Nesci & St. Louis, PLLC. St. Louis graduated with departmental honors from the University of Arizona with a B.A. degree, and he obtained his J.D. from the University of Arizona College of Law. Throughout his career, St. Louis has tried over 150 cases in federal court and state courts within Arizona. He is certified as a specialist in criminal law by the Arizona State Bar, and as a specialist in DUI defense by the National College for DUI Defense (NCDD). He serves on the Board of Regents for the NCDD, and is also a faculty and sustaining member of the organization. St. Louis has presented at dozens of criminal defense seminars across the country, and is a sought after speaker on the topic of crime laboratory issues.
Martindale Hubbell has given St. Louis an AV Preeminent rating, which is the highest attainable attorney rating based on outstanding peer reviews. Since 2013, St. Louis has been named to Woodford/White's "Best Lawyers in America" list. Tucson Lifestyles Magazine has named him as a Top DUI and Criminal Defense Attorney in Tucson. St. Louis has been recognized as an Arizona Super Lawyer for seven straight years since 2009, an honor that is only given to the top five percent of attorneys in the state based on a high degree of professional achievement and peer acknowledgment.
About Nesci & St. Louis, PLLC:
The law firm of Nesci & St. Louis, PLLC is located in Tucson, Arizona. The veteran attorneys at Nesci & St. Louis, PLLC have over 50 years of combined experience and handle legal matters pertaining to DUI's, drug offenses, aggravated assault, domestic violence, armed robbery, felony theft, and homicide. The firm is Arizona's only certified criminal defense team in criminal law and DUI defense.
The experienced Tucson criminal defense lawyers represent clients throughout Arizona, including in Maricopa, Pima, Santa Cruz, Cochise, Pinal, Graham and Yuma counties. To schedule a free initial consultation with an experienced Arizona criminal defense attorney call 520-777-0235 or fill out the online contact form.