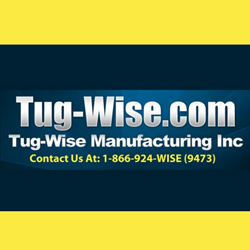 These products are designed to withstand any type of outdoor element, making it possible to use under any type of weather.
Slave Lake, AB (PRWEB) January 23, 2014
Spool manufacturer Tug-Wise is announcing the availability of patented products designed especially for electricians and other professionals who need heavy-weight bearing cable reel holders. Tug-Wise serves companies of all sizes, with products that range in size from the 500 pound model to the 1,500 pound model. There is also currently a 10,000 pound model in development.
The 10,000 pound model that is in development will be the biggest and heaviest-weight bearing model, and the company will hold the patent on it as well. Using a patented product means using the original, made by the designer. It also means that the customer will be getting the very best product on the market for their needs.
Currently Tug-Wise offers a standard and deluxe model of cable reel holder, and both of these products are patented by the company. The standard model has a maximum weight of 500 pounds, and the deluxe model has a maximum weight of 1,500 pounds. There are other models of holders on the market, but Tug-Wise holds the patent on their specific design and model of spool. It was designed and invented by an electrician, and has the needs of electricians in mind.
These patented products were designed by electrician and Tug-Wise owner Jim Emes, and were designed with other electricians and professionals in mind because he knows the market and its needs.
About the Company:
Created by founder and inventor Jim Emes, Tug-Wise operates a full service company that's the very best in wire and cable management systems. Offering several different spool types and sizes, ranging from light to heavy weight, Tug-Wise has the variety and quality to equip the needs of any customer.
Related News:

Related Search Phrases:
[Cable Spool Manufacturer] [Heavy Weight Cable Spool] [Tug-Wise] [Breaking News] [Google Trending] [Cable Reel Holder] [Wire Management Systems] [Cable Management Systems]
Related Hashtags:
#Cable #Wire #Spool #TugWise #BreakingNews #GoogleTrending #Industrial #Commercial #Alberta #Canada