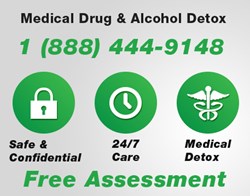 Tulsa, OK (PRWEB) December 18, 2013
A Tulsa treatment center is announcing that new adult and adolescent programs aimed at tackling marijuana substance abuse issues are being launched through Drug Addiction Treatment Centers.
A report from the U.S. Department of Health and Human Services indicates that in 2012, marijuana was the most commonly used illicit drug, with 18.9 million users. It was used by 79.0 percent of current illicit drug users. About two thirds (62.8 percent) of illicit drug users used only marijuana in the past month. Also, in 2012, 8.9 million persons aged 12 or older were current users of illicit drugs other than marijuana (or 37.2 percent of illicit drug users aged 12 or older). Current use of other drugs but not marijuana was reported by 21.0 percent, and 16.2 percent of illicit drug users reported using both marijuana and other drugs. Also, the number and percentage of persons aged 12 or older who were current users of marijuana in 2012 (18.9 million or 7.3 percent) were similar to the estimates for 2011 (18.1 million or 7.0 percent). The 2012 rate of current marijuana use also was similar to the rate in 2010 (6.9 percent), but it was higher than rates from 2002 to 2009. Between 2007 and 2012, for example, the rate of use increased from 5.8 to 7.3 percent, and the number of users increased from 14.5 million to 18.9 million.
These programs expand upon the center's already established substance abuse structure, offering additional hours of individual counseling and support.
Marijuana and opiates are just a few of the drugs that the treatment center helps people put in their past. Alcoholism, a disease that destroys individuals as well as families, is addressed through the substance abuse treatment center's programs.
The program offers a collective style of treatment options for clients. Ultimately, its bottom line is to help all clients leave the addiction treatment center with a structure in place for life outside of it. People come into these types of centers looking either for a new life or relief from their pain, and counselors and therapists on staff are ready to help.
Entering the Tulsa rehab center gives clients a new chance to be responsible members of society once again. They come to find themselves, discover new levels of self-esteem, and a spirituality that works.
For more information on the treatment center in Tulsa, visit http://drugsdetox.org or call (855) 912-7867.