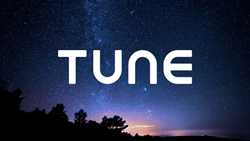 "We are excited to have acquired TUNE," said Dexter Salna, President of Perseus. "Their strong team and focus on enabling customers to manage marketing partnerships make them a promising addition to our digital marketing vertical with more growth on the horizon."
SEATTLE (PRWEB) May 19, 2020
Today, TUNE, the Seattle-based partner marketing platform, was acquired into the Perseus operating group ("Perseus") of Constellation Software. This acquisition marks the second move into partner and affiliate marketing technology by Perseus, following its 2019 acquisition of the CAKE Software business.
"Marketers are spending more on performance-based partnerships than ever before, and Perseus' acquisition of TUNE represents its second investment into that growth. Our vision is to bring together the best technology solutions for our customers," said Peter Hamilton of TUNE. "It is an inspiration to see TUNE become part of a long term, sustainable business, and we are excited to map out some of the advantages our customers will gain with TUNE and CAKE as sister companies. We have so much to learn from each other and such solid foundations to build from."
TUNE together with CAKE under the same operating group is now expected to be the largest source of software for performance marketing professionals and networks, worldwide. This also creates a distinct advantage for advertisers who choose TUNE to host their partner programs, giving them more access to large scale network partners while maintaining complete control and ownership of those relationships.
"We solve our customers' needs by building the most scalable, flexible technology that gives them complete autonomy and ownership of their marketing partnerships," said Cameron Stewart, GM of TUNE. "As a part of the Perseus operating group of Constellation, our customers will continue to see the advantages of our deep knowledge in mobile, fraud prevention, partner payment solutions, and our robust API. We will also draw on the expertise and unique learnings the CAKE team provides for lead distribution and multi-channel marketing. This gives us the ability to advise our clients on the right solutions for their needs, with the best resources and tools that come from both companies."
"We are excited to have acquired TUNE," said Dexter Salna, President of Perseus. "Their strong team and focus on enabling customers to manage marketing partnerships make them a promising addition to our digital marketing vertical with more growth on the horizon."
Customers of TUNE should expect no changes to their current products, access, or service as a result of this transaction. Customers and partners are encouraged to ask questions and give feedback to their TUNE customer success representatives, support personnel, as well as executive staff. The team would like to thank every customer and partner for being part of this exciting next step in the future of TUNE.
Advisors on the transaction for TUNE include Needham & Company, LLC.
About TUNE
TUNE, Inc. builds technology that powers successful marketing partnerships across mobile and web. The TUNE Partner Marketing Platform is the industry's most flexible SaaS platform for building, managing, and growing partner programs for Advertisers and Networks. Headquartered in Seattle, TUNE is trusted by innovative affiliate marketers, the largest performance advertising networks, and iconic brands across the globe. For more information, visit http://www.tune.com.
About CAKE
CAKE Software Inc., a global provider of performance marketing software, empowers more than 500 advertisers, networks and publishers to manage, measure and optimize their digital marketing campaigns, in real-time. Established in 2010, the company specializes in providing solutions for affiliate marketing, lead generation and multichannel marketing that create new revenue opportunities for CAKE customers worldwide. CAKE is headquartered in Newport Beach California with operations in London and New Delhi. For more information, visit http://www.getCAKE.com.