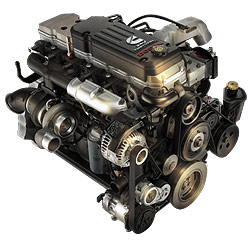 The introduction of turbo motors inside our warehouse is proving more choices for engine replacements for diesel built vehicles.
Memphis, Tennessee (PRWEB) August 23, 2013
Diesel technology is now an alternative fuel source growing in popularity in North America for standard edition vehicles. The use of turbos in the engine development help to supply horsepower that is comparable to combustion engines. The http://www.gotdieselengines.com company is now selling turbo diesel engines as previously owned condition units direct from its website online.
Ford and Dodge vehicles are two examples of the types of brands now using turbo enabled engines. Most medium duty pickup trucks that are offered in a diesel edition include the use of turbos as a power option.
The Ford Powerstroke series of motors and the 5.9 Dodge editions are often requested on the secondary market partly due to resale values.
"The introduction of turbo motors inside our warehouse is proving more choices for engine replacements for diesel built vehicles," a seller for the GotDieselEngines.com company said.
Owners of smaller cars currently using turbo enabled engines could also benefit from the choices now offered to buyers online.
The increase in horsepower without a loss of noticeable horsepower is the concept of providing diesel engines with turbo technologies. Many vehicles produced after the 1990 year are fitted with these engine types to preserve the fuel mileage and power levels offered.
"Engine buyers hoping to find consumer grade engines and commercial grade motors online are expected to receive the benefits of browsing our updated inventory," the seller included. Accurate engine pricing is now supplied inside the tools that are provided on the company website.
To go with the diesel engine choices now online, a package for warranties has been designed and paired with each engine up for sale. These warranty programs have been developed by company management to protect the OEM parts supplied inside each motor.
The new coverage amounts can vary based on the mileage or age of these diesels in stock. More details can be reviewed during the engine checkout process.
About GotDieselEngines.com
The GotDieselEngines.com company promotes its existing inventory of used condition diesel motors that are now distributed nationwide. This company has buyers in all states in the USA currently benefiting from the discounted prices that are marketed with each unit for sale. The GotDieselEngines.com website is a resource now used by thousands of engine purchasers weekly seeking engine information or promoted pricing for in stock units. The company inclusions for no charge shipments and same day processing of engine orders are helping to grow sales volume.