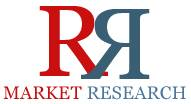 The global turbogenerator market is expected to cross $ 10 billion mark by 2019, growing at a CAGR of 0.7% from 2014 to 2019.
(PRWEB) August 01, 2014
Global turbogenerator market is witnessing strong growth on account of the urbanization and rapid industrialization especially in the emerging economies such as China, India, Brazil and countries in the South America, Middle East and Africa. However, in the developed markets such as North America and Europe, the market is driven by stagnant with less capacity additions coming up.
The global turbogenerator market is segmented on the basis of the end-user power plants which include coal, gas, nuclear and others (Biomass, Geothermal, co-generation, Combined Heat & Power). Further classification is done based on the capacity of the turbogenerators 10-175 MVA, 175 MVA to 550 MVA, 550 MVA & above. The market is again segmented by types of cooling arrangement made in turbogenerators i.e. air cooled, hydrogen cooled, water hydrogen cooled. The market is further segmented on the basis of regions such as Asia-Pacific, Europe, Middle East & Africa, North America and South America. Complete report is available at http://www.rnrmarketresearch.com/turbo-generators-market-by-capacity-10-175-mva-175-mva-550-mva-550-mva-above-by-end-user-coal-power-plants-gas-power-plants-nuclear-power-pants-others-by-cooling-air-cooled-hydrogen-market-report.html.
We have used various secondary sources such as encyclopedias, directories, and databases to identify and collect information that was useful for this extensive commercial study of the global turbogenerator market. The primary sources experts, service providers and end users from the industry have all been interviewed to obtain and verify critical information, as well as to assess the future prospects of the turbogenerator market.
Global turbogenerator market report profiled leading players of this industry, along with their recent developments and other strategic industry activities. Some of these include companies such as Alstom S.A, andritz AG, Bharat Heavy Electricals Ltd, Brush Turbogenerators, Dongfang Electric Corporation Ltd, General Electric, Harbin Electric Company, Mitsubishi Heavy Indutries, Siemens AG and Toshiba. Order a copy of this report at http://www.rnrmarketresearch.com/contacts/purchase?rname=200380.
Asia-Pacific still expected to witness highest demand
The global turbogenerator market is expected to cross $ 10 billion mark by 2019, growing at a CAGR of 0.7% from 2014 to 2019. In terms of market size, Asia-Pacific stood first followed by Europe and North America in 2013. Rapid industrialization in the emerging countries of Asia-Pacific has led to increased growing power demand, creating a huge demand new power plants in the region. Between 2014 and 2019, the region is expected to witness the highest capacity additions though to reach $6.62 billion by 2019.
Coal Fired power plants dominates the demand in market
Coal fired power plants with big capacities are rapidly coming up in China and India accounting for almost 55% share of the total turbogenerator market in 2013. This segment is expected to witness stagnation at these levels on account of the increased environmental awareness and stringent regulations put in place by the regulatory bodies.
The report also touches upon various important aspects of the market. These include analysis of the value chain, supply chain, drivers, restraints, burning issues, winning imperatives, opportunities, Porter's Five Forces model, and the competitive landscape. In addition to this, 10 key players of this market have also been profiled. Priced at US$4650 for a single user PDF, a discount on this research report can be requested at http://www.rnrmarketresearch.com/contacts/discount?rname=200380.
Browse Related Report:
"Power Rental Market by End-User Industry, by Applications (Peak, Prime/Base & Standby) & Generator Types (Diesel & Gas Generator) – Global Trends & Forecasts (2012 – 2019)" research report is now available with RnRMarketResearch.com. Companies like Aggreko Plc, Apr Energy Plc, Ashtead Group Plc, Atlas Copco Ab, Bredenoord Exploitatiemij B.V, Caterpillar Inc, Cummins Inc, Speedy Hire Plc, The Hertz Corporation and United Rentals are discussed in this research available at http://www.rnrmarketresearch.com/power-rental-market-by-end-user-industry-peak-primebase-standby-application-diesel-gas-generatorengine-type-global-trends-forecasts-2012-2017-market-report.html .
"Variable Valve Timing Market (Cam phasing, Variable Valve Actuation (VVA)) & Start-Stop Systems (Direct Starter, Enhanced Starter, Belt-driven Alternator Starter (BAS), Integrated Starter Generator (ISG)) Market Global Trends & Forecast By Technology & Geography To 2018" research report is now available with RnRMarketResearch.com. Companies like Aisin Seiki Co. Ltd, Borgwarner Inc, Cloyes Gear & Products Inc, Continental Ag, Controlled Power Technologies Ltd, Delphi Automotive Plc, Denso Corporation, Eaton Corporation Plc, Hilite International, Hitachi Ltd, Iskra Avtoelektrika Group, Johnson Controls Inc, Maxwell Technologies Inc, Mechadyne International Ltd, Metaldyne Llc, Mitsubishi Electric Corporation, Remy International Inc, Robert Bosch Gmbh, Schaeffler Technologies Ag & Co and Valeo Sa are discussed in this research available at http://www.rnrmarketresearch.com/variable-valve-timing-market-cam-phasing-variable-valve-actuation-vva-start-stop-systems-direct-starter-enhanced-starter-belt-driven-alternator-starter-bas-integrated-starter-generator-i-market-report.html.
Explore more reports on Generator Market at http://www.rnrmarketresearch.com/reports/energy-power/energy/generator .
About Us:
RnRMarketResearch.com is an online database of syndicated market research reports covering over 5000+ micro markets (http://www.rnrmarketresearch.com/latest_reports ) including life sciences and its multiple sectors like biotechnology. Our database includes reports by leading publishers from across the globe. We provide 24/7 online and offline support service to our customers.