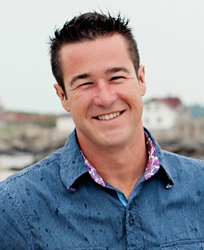 Our goal is to create a program that optimizes our client's landscape while protecting the environment.
Stratham, NH (PRWEB) February 25, 2014
Seacoast Tree Care, the premier tree service company serving the Seacoast regions of New Hampshire, northern Massachusetts and southern Maine, has developed a turf management program and has named Dave Hoffman as Director. Mr. Hoffman will also be responsible for managing operations throughout the company, ensuring current processes and procedures run smoothly and the company is in compliance with all pertinent rules and regulations. He will develop strategies for improving internal processes and will oversee the hiring, training and supervision of all employees.
Mr. Hoffman, who has over 10 years of golf course management experience with a primary focus on organic practices, also brings experience in estate management and commercial maintenance. He studied landscape operations at University of New Hampshire's Thompson School. Seacoast Tree Care's turf management program focuses on developing healthy lawns and landscapes that work in harmony with the Seacoast's unique ecosystem.
"We're really honored to have Dave as part of our team," stated Daniel Mello, owner of Seacoast Tree Care. "He brings a wealth of experience to the Seacoast Tree Care team, and allows us to hit the ground running with our new turf management program. He'll be an incredible asset to our clients who want a healthier landscape for their families."
Mr. Hoffman has begun work on the development of a comprehensive turf management program built around the unique challenges of creating a healthy landscape that protects the Seacoast's delicate ecosystem. "We live in a truly unique area of the country, and too often pesticides and fertilizers are used with little regard to how they will affect our waterways," stated Hoffman. "Our goal is to create a program that optimizes our client's landscape while protecting the environment."
"Dave has a great attitude, a ton of integrity, and a commitment to developing and instituting new environmentally friendly landscape practices," stated Mello. "He's a hard worker and takes on responsibility. He knows the operations side of the business inside and out. I couldn't hope for a better addition to our team."
Mr. Hoffman, a native of the Seacoast, lives in Newmarket, NH with his wife Christy and their twin toddlers. They are an energetic family that enjoys spending their free time outdoors and being active in their church. They are expecting their third child this summer.
About Seacoast Tree Care
Led by a certified arborist and staffed with a team of college educated professionals, Seacoast Tree Care is recognized as the Seacoast's leading full-service tree care provider. Expert prevention and maintenance of all tree and shrub species has created an unsurpassed reputation with discerning homeowners, commercial clients and landscaping professionals. http://www.seacoasttreecare.com