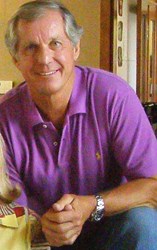 "Implementing Sustainability is the real solution."
Houston,TX (PRWEB) October 10, 2013
Turf Feeding Systems is proud to announce the launch of a new blog focused on implementing sustainability into all types of irrigated areas around the world.
Michael Chaplinsky the President of Turf Feeding Systems states, "Sustainability has become an overused brand or slogan like a 'Green Building', and has lost its true importance as economic savings. Most of the people writing and talking about sustainability are scientists, professors and engineers with little if any practical experience to implement any benefits or savings."
He continues, "It is now the time to promote the values of sustainable landscapes, sports fields, golf courses, resorts and agriculture."
"I have taken part in blog discussions and was overwhelmed by scientist writing page after page of wild impractical theories with no case studies or experience to support it."
"This blog will be sharply focused on implementing sustainability into all types of irrigated areas to reduce – water use, fertilizer, chemicals, labor and energy, while improving quality or crop production. I have worked in irrigation and fertigation using probiotic organic nutrients for the plant and soil and have seen amazing savings and recovery. I think it is time to tell the rest of the story and share the values and benefits with others."
"We will be dedicated to finding likeminded people from around the world who understand that the three most critical issues in the world are water, soil health and food production."
Chaplinksy invites others to visit the blog to share thoughts and ideas to promote sustainable living.
The first blog posted today – 10/08/2013
To visit Turf Feeding Systems' Sustainability Blog - Sustainable Turf Feeding Systems Blog
Contact Information: Michael Chaplinsky - President at http://www.turffeeding.com
Email: mc@turffeeding.com Twitter: mc_turf
Phone: 713-849-9040 Cell: 713-504-0750
Turf Feeding Systems, Inc. - 5829 W. Sam Houston Pkwy N – Suite 1105 – Houston, Texas 77041 - USA
Bio:
Michael Chaplinsky – President / Founder Turf Feeding Systems
Turf Feeding Systems - Houston Texas – USA - The world leader in packaged fertigation systems (fertilizer injection into irrigation) for Golf, Sports Fields, Landscapes, Resorts and Agriculture.
Mr. Chaplinsky has worked for over 25 years implementing Water Efficiency and Sustainability into all types of irrigated projects around the world. He speaks at many conferences and lectures on Sustainable Soils, Landscapes, Golf and Agriculture.
Mr. Chaplinsky has worked with the top scientists and engineers on project that include construction, revegitation, bio-remdiation and beach erosion.
Mr. Chaplinsky brings technologies and practices together to promote plant and soil health, and create the values and benefits of Sustainability.