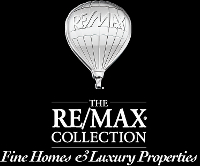 With crystal clear turquoise waters, powdery white sand beaches, and shimmering coral reefs just offshore, we've always known that Grace Bay is a world class beach. But it's also nice to be recognized in the media as such
Providenciales, TCI (PRWEB) March 07, 2016
It came as no surprise to Turks and Caicos residents and local businesses, like Blair MacPherson, co-owner of RE/MAX Real Estate Group Turks & Caicos, when Grace Bay Beach in Turks and Caicos was named the World's best beach by TripAdvisor's 2016 Traveler's Choice Awards.
"With crystal clear turquoise waters, powdery white sand beaches, and shimmering coral reefs just offshore, we've always known that Grace Bay is a world class beach. But it's also nice to be recognized in the media as such," says MacPherson in response to the recent award. MacPherson has lived and worked in Turks and Caicos for close to 15 years and is a member of the Turks and Caicos Real Estate Association (TCREA).
In recent years, Grace Bay Beach has won other accolades as well. The beach's first national recognition came in 2005 when the international travel industry's recognition program, the World Travel Award, proclaimed Grace Bay the "World's Best Beach." In 2012, About.com awarded the beach first place status for worldwide beaches in its Reader's Choice Awards. In 2013, TripAdvisor named Grace Bay as the number one beach in the Caribbean and the number two beach in the world.
"Grace Bay Beach is surrounded by the third largest barrier reef in the world, and the natural environment remains virtually untouched," MacPherson says. "It is truly an idyllic setting—for a vacation destination, or to live in if you are fortunate enough to be able to do so."
With the word out about Grace Bay Beach, MacPherson expects increasing numbers of visitors to the area in the years ahead, along with more demand for investment opportunities. He encourages anyone interested in Turks and Caicos real estate or vacation rentals to contact him. He can be reached by phone at 1-800-941-0465 or 1-649-432-5677, or online at [http://www.remax-realestategroup-tci.com.
About RE/MAX Real Estate Group Turks & Caicos Islands:
The RE/MAX Real Estate Group Turks & Caicos offers unique, luxury real estate opportunities on the islands that are home to Grace Bay Beach, which has been named one of the world's best beaches numerous times. With breathtaking views, world-class spas and resorts, fine dining, local culture, and the awe-inspiring coral reefs, the Turks and Caicos Islands offer unique investment opportunities in that they are located in a tax-free jurisdiction. For more information, please visit http://www.remax-realestategroup-tci.com.