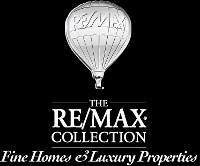 This could be a great incentive for our future property investors
Providenciales, Turks and Caicos Islands (PRWEB) October 01, 2013
Last week, the luxury Turks and Caicos property real estate agents of RE/MAX Real Estate Turks and Caicos published the recently announced intention of limited Permanent Residence Certificates (PRCs) on their website, summarizing that the government of Turks and Caicos announced hopes of issuing a limited offer of PRCs that would have a widespread impact on potential property owners. The PRCs would allow for greater access to the islands and less restriction on the amount of time an international property owner can spend at their property without the need for a visa. The certificates are designed to spur investment opportunities in areas of the islands less developed than the current property landscape.
Permanent resident certificates would be made available to property owners based upon their level of investment within a property and are designed to stimulate the construction sector for the whole of the islands. Should the permanent resident certificates be issued by the Attorney General's office, investors would be required to spend at least $500,000 in less developed areas to qualify for a certificate and $1.5 million in more developed parts of the islands. Current property owners would be ineligible for the PRCs, but would be eligible on any newly purchased properties and for projects begun, but not completed at the time the new law takes effect.
In a Cabinet meeting on August 21, 2013, Don-Hue Gardiner, Minister of Border Control and Labour, called the proposal a potential engine that could help the economies of lesser developed islands if investors were incentivized to build on less developed spaces of the islands. This re-introduction of PRCs would require the Attorney General to make changes to the Immigration Regulations and is slated for further discussion during September's Cabinet meeting.
"This could be a great incentive for our future property investors," says co-owner of RE/MAX Real Estate Group Turks & Caicos, Blair MacPherson. "We're excited to see what happens."
The RE/MAX Real Estate Group Turks & Caicos offers unique, luxury real estate opportunities on the islands that are home to Grace Bay Beach, which has been named one of the world's best beaches numerous times. Other than the promise of breathtaking views, world-class spas and resorts, fine dining, local culture, and the awe-inspiring coral reefs, the Turks and Caicos Islands offer unique investment opportunities in that they are located in a tax-free jurisdiction. For more information about the Turks and Caicos Islands and RE/MAX Real Estate Group Turks and Caicos, please visit RE/MAX Real Estate Group Turks & Caicos.