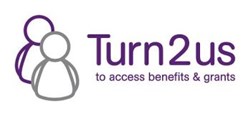 Unacceptable that there are still over 2 million households across England living in fuel poverty, say Turn2us.
London (PRWEB UK) 17 August 2013
Emma Aldridge, Head of Information and Projects at Turn2us, comments on the Government's recently released fuel poverty statistics:
"Whilst it is encouraging that the figures show an overall drop in the number of fuel poor households, it is unacceptable that there are still over 2 million households across England living in fuel poverty. Furthermore, we are concerned that people struggling with their energy costs now face an average gap of £438 between their bills and what they can afford to pay – a staggering increase of £200 over the last decade.
"It's also concerning that disability benefits are still being counted as income when calculating fuel poverty, despite previous recommendations for them to be excluded. Disability benefits are designed to cover the extra costs of disability and to help disabled people achieve the same standard of living as those without disabilities. More disabled people could be pushed in to fuel poverty if they have to use this income to pay their energy costs.
"In addition, the statistics highlight how energy efficient social housing is in comparison to the private rented sector. In light of the recent Housing Benefit changes, more people on low incomes may find themselves moving in to the private rented sector, and possibly into less energy efficient properties.
"Fuel poverty is prevalent amongst the people Turn2us helps, and our research last winter found that almost two-thirds of people on low incomes were not sure if they could meet their fuel costs without experiencing financial hardship. We also hear of the difficult decisions it forces people into, such as choosing whether to 'heat or eat'.
"As the effects of welfare reform and further energy price rises continue to be felt, we urge anyone who is worried about their situation to visit the Turn2us website where they can check what welfare benefits and charitable grants they may be entitled to, and find further information to help with their energy costs."
About Turn2us

Turn2us helps people in financial need gain access to welfare benefits, charitable grants and other financial help – online, by phone and face-to-face through our partner organisations.
The Turn2us website is designed to help people access the money available to them – through welfare benefits, charitable grants and other help.
The website has a number of tools to make the process simpler, including a Benefits Calculator, Grants Search database and a 'find a benefits adviser' tool to help locate someone to speak to.
Turn2us works in partnership with organisations across the UK, including AdviceUK, Association of Charitable Organisations, Citizens Advice, Child Poverty Action Group, Home-Start UK and Money Advice Trust to develop our services and reach the many millions of people that need our help.