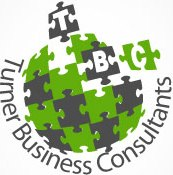 (PRWEB UK) 26 November 2014
Leading health and safety consultancy Turner Business Consultants are preparing for their appearance at the debut T10+ Expo at Olympia London this week. Bringing together a large number of ambitious, fast-growing businesses and business leaders, the T10+ Expo is designed to provide growth businesses with the tools and industry advice they need to help push their turnover past the £10million barrier, and is running alongside The Business Show 2014 and the Going Global exhibition for international businesses.
With their team of experienced consultants, Turner Business Consultants are able to offer tailored services which are ideal for businesses seeking to extend their growth. Health and safety is an essential foundation for any successful business, with legislative burdens often associated with it, and Turner Business Consultants are able to tailor effective and cost-efficient strategies to help develop best practice procedures and add value to the company. In addition, they can provide valuable business strategy development, quality management and continuity planning services, designed to increase profitability and improve customer service.
During the T10+ Expo on the 27th – 28th November, attendees can visit Turner Business Consultants at their stand W114 for information on their services and how they can provide value and benefits to your business. Attendees can also take part in their Twitter competition by taking a selfie with their special backdrop poster at the stand and tweeting it with the hashtag #TBCSelfie; two winners will be chosen at the end of the show.
Turner Business Consultants are a leading health and safety consultancy in London and Essex, offering tailored services which are designed to boost health and safety performance and add value to small and large businesses alike. They provide a wide range of services including risk assessment support and business strategy development, as well as an array of health and safety and first aid training courses.
For more information on Turner Business Consultants and their services, please visit their website at http://www.turnerbusinessconsultants.co.uk.