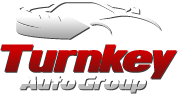 As a member of VPA, we are showing potential VSC buyers -- as well as our current policy-holders -- that our level of customer service, regulatory compliance and operating standards are first-rate.
West Palm Beach, Florida (PRWEB) May 29, 2014
The Vehicle Protection Association (VPA), America's advocate for consumer-friendly vehicle protection plan is a non-profit organization committed to giving consumers the resources they need to enjoy a first-rate vehicle service contract (VSC) experience. They're the leading trade organization for companies that sell, finance and administer VSCs.
VSCs are designed to protect consumers against unexpected and costly repairs to vehicles. They protect one's auto investment, make vehicles more affordable to own and maintain and also offer peace of mind, the value of which is priceless.
The VPA monitors auto service contract providers to help promote fair business practices throughout the industry. Membership means adhering to the organization's Standards of Conduct, an ethical code, and being in full compliance with federal and/or state regulations.
The honor of member certification bestowed upon TAG is indicative of their ethics, and their shared values in the VPA's mission to promote fair and ethical standards across the industry.
The facts are: TAG has one of the largest assortments of innovative and resourceful coverage options in the VSC industry; convenient and flexible payment options include 12-, 15-, 18- and 24-month terms for most policies; down payments are available for as low as 10 percent; no credit check is required, no interest is charged and approval is guaranteed. Unlike most extended vehicle service plans, no vehicle inspection is required, which eliminates pre-existing problems, and saves consumers money and time. Coverage can be obtained in as little as 30 days. Payment options include Visa, MasterCard, American Express, Discover, debit card and ACH from checking accounts.
Consumers looking for vehicle coverage options will find high quality service at affordable prices from Turnkey Auto Group. Coverage options are extensive – on vehicles up to 20-years-old with terms up to 100,000 miles and for 60 months. Services are provided by myriad "A" rated providers. Even drivers whose cars have 200,000 existing miles are eligible to participate! Consumers have up to two years to pay, with low monthly payments.
"We want consumers to do their due diligence. They should know what's in their VSC and also ask us questions," said TAG President Billy Burns. "They need to consider things if a VSC will work in their favor, how long a contract should last for their needs, who backs the contract, how much a VSC will cost, along with what that cost covers, how claims are handled, what parts are covered and what their responsibilities are. We'll answer anything and everything they ask to the best of our abilities and hope to earn their business."
Like other members of the VPA, the TAG went through a third party review process; requirements included an independent audit, on-site interviews, policy reviews and more. They got a lot of benefit in return: additional credibility with consumers; and a higher profile among their peers in the industry. The VPA recommends consumers purchase VSCs from VPA-certified vendors.
Focusing on the consumer is what has put Turnkey Auto Group at the forefront of the VSC industry. The company was built on putting policy-holders first, enabling drivers to keep their vehicles on the road – and safer – longer.
"As a member of VPA, we are showing potential VSC buyers -- as well as our current policy-holders -- that our level of customer service, regulatory compliance and operating standards are first-rate" said Burns.
TAG can tailor contracts to fit individual needs with the right price, coverage, deductible, down payment and payment plan. Call 877-888.5770 or log-on to http://www.turnkeyautogroup.com today.