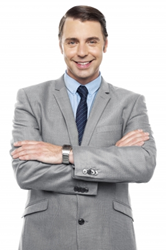 We've purchased real estate using a number of methods and have closed in on the turnkey market as a wealth building strategy in 2015
Atlanta, GA (PRWEB) December 29, 2014
Adults who purchase liens on properties for use as one investment strategy now have other options in 2015 to build wealth, according to the JWB Group online. A new video series has been posted that details why turnkey investment homes are now tax lien alternatives at http://www.jwbrealestatecapital.com/how-to-save-money-buying-rental-homes.
The model of purchasing a lien on a property and waiting to file for the deed has been popular in recent years due to high numbers of foreclosures in the U.S. Adults who have used this form of investing can now learn about the advantages of investing in a turnkey property to build income on a monthly basis.
"We've purchased real estate using a number of methods and have closed in on the turnkey market as a wealth building strategy in 2015," said a JWB Group source.
The turnkey strategies that the JWB company now offers to adult investors includes recently built homes in North Florida. These houses have been specifically designed and built to maximize the amount of revenue that can be earned through a tenant agreement. Because of this investment variety, alternative financing is now an accepted form of investing.
"We're one of the most experienced capital companies that can help someone buy real estate with a 401(k) or help complete a 1031 exchange quickly," said the source.
The JWB Real Estate Capital company is planning to include a brand new series of guides and videos for investor access. The current content available can be downloaded from the homepage or retrieved from the mobile content section at http://jwbrealestatecapital.com/m in real time.
About JWBRealEstateCapital.com
The JWBRealEstateCapital.com company provides national investing platforms for men and women who invest money in the real estate industry. The company has focused its efforts over the past 12 months in the turnkey properties area. The JWBRealEstateCapital.com company now has a more informative web portal that consumers can use to make investment choices when seeking alternatives to grow personal wealth in the U.S.