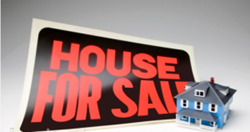 Our properties are now being built in popular areas in the North Florida market to provide a long-term investment income resource for our clients
San Jose, CA (PRWEB) January 17, 2015
Growth in the real estate industry has helped one company to create new resources for earning income for investment clients in the U.S. and abroad. The JWB Group is a turnkey investment company that is now providing build to rent homes for sale inside of its network of properties for 2015 at http://www.jwbrealestatecapital.com.
The idea of adding the new properties has been well received by current JWB clients and is expected to attract more national investors through the close of this year. By adding brand new houses for use as passive income streams, the company expects to increase ROI without the upfront expenses of renovating properties.
"Our properties are now being built in popular areas in the North Florida market to provide a long-term investment income resource for our clients," said a JWB rep.
The new construction properties that are part of the company network are in addition to the standard turnkey homes that have been provided since 2005. Because returns are important to investors, the JWB company now promotes its average returns at 12% based on 2014 data.
"We offer more than one way to purchase homes in our network that include IRA financing, cash purchase and 1031 exchanges for investing clients," the rep included.
The JWB Group has moved its operations into a much larger facility in order to provide the best services to its national clientele. The phone number at (904) 677-6777 remains in place although a new group of account managers are available to provide information or schedule appointments for investing.
About JWBRealEstateCapital.com
The JWBRealEstateCapital.com company has launched new programs for the New Year that provide national investment opportunities to more adults in the U.S. The company currently showcases hundreds of rental homes that earn higher than average cap rates. The JWBRealEstateCapital.com company website is now accessible using tablet PCs and mobile devices to help generate content for investors who are exploring housing industry solutions online.