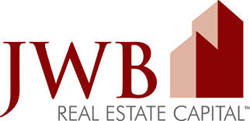 Learning to purchase a rental property the right way and using the right resources can be a big benefit to adult investors
Peoria, IL (PRWEB) January 14, 2015
New investors who get into the housing market in hopes of purchasing a home could benefit from the new guide now posted for visitors of the JWB website. A turnkey real estate valuation guide is now supplied in video and textual form and can be reviewed on the web at http://www.jwbrealestatecapital.com/valuing-real-estate-over-90k.
Adults who are ready to purchase a property to use as a rental in the U.S. could find the information in the guide useful. The JWB company focuses its efforts on the North Florida market to grow monthly income for its national clients. The information in the guide is specific to Florida although could be helpful in other parts of the U.S.
"Learning to purchase a rental property the right way and using the right resources can be a big benefit to adult investors," one JWB Group source said.
Giving access to more mobile content is one strategy that is now in place at the JWB website for the New Year. Adults who lookup investment solutions and programs on the web using smartphones or tablets can now gain special entry to the JWB content. A mobile content area is now presented to users of Apple or Android operating systems.
"Buying an investment property to build a passive income investment business is one of the strategies that are discussed in our videos and content series this year," said the source.
The JWB company has expanded its investing efforts in the state of Florida over the past 12 months. The construction of properties that are known as build to rent is now underway to create additional way that national investors can benefit from the turnkey property industry.
About JWB Real Estate Capital
The JWB Real Estate Capital company supplies what could be the only turnkey investment platform for beginners in the U.S. The company has added hundreds of houses to its company portfolio over the past several years. The JWB Real Estate Capital company has a focused team of professionals who provide access to investments to adults in 10 countries around the world daily.