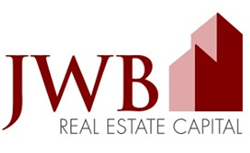 The typical return on a stock investment is less than 6 percent nationally and our income building strategies have received twice the national average ROI
Sacramento, CA (PRWEB) January 07, 2015
Cap rates in the investment property industry are often closely examined by investors who are considering buying real estate in the U.S. Recent success building new homes has helped the JWB Group to offer turnkey rental homes with higher cap rates for investment clients at jwbrealestatecapital.com.
The increase in number of properties managed by the JWB company has helped maintain a steady source of positive cash flow for investment clients over the past couple of years. The cap rates that are available for the Florida properties are now at 12 percent and could be higher through the rest of 2015.
"The typical return on a stock investment is less than 6 percent nationally and our income building strategies have received twice the national average ROI," said one JWB Real Estate Capital source.
The turnkey properties that are positioned for investor sale at the JWB website are professionally managed homes that have been built precisely for investment use. These homes are single family houses that are now located in growing areas of the city of Jacksonville to provide a national investment source for real estate investors to earn higher returns.
"A cap rate is not the only factor to use when judging the success of any rental home, and we've built a new staff to help manage day-to-day management for clients," said the source.
The JWB company is now opening its phone lines for national investors to inquire about current availabilities in the North Florida market. This number at (904) 677-6777 is available Monday to Friday, and a new online information form also exists for investors at http://www.jwbrealestatecapital.com/schedule-appointment.
About JWBRealEstateCapital.com
The JWBRealEstateCapital.com company supplies investment opportunities in the housing industry on a national level to adults. The company has transferred its headquarters in Florida to a larger center this year. The JWBRealEstateCapital.com company has made improvements to the design and structure of its website to provide even more investing information to real estate investors who purchase market ready homes for sale.