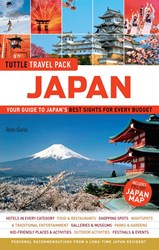 North Clarendon, VT (PRWEB) February 19, 2014
The North American Travel Journalists Association (NATJA) today announced that Rob Goss won GOLD place in the 2013 Annual NATJA Awards Competition for the Travel Media category. This awards competition, now in its 22nd year, honors the "best of the best" in travel writing, photography and promotion that cover all aspects of the travel industry worldwide.
NATJA Awards recognize excellence in travel writing, photojournalism, social media, multimedia platforms, advertising, marketing and public relations for the travel and tourism industry. This year, NATJA received 600 submissions from all over the world.
"This year's entries were an outstanding mix of local and international stories with dynamic and creative elements that provided the visual through words or photography to transport the reader to the destination," said Helen Hernandez, CEO of the organization. "The judging has become increasingly difficult every year given the abundance of talent in the travel journalism community."
NATJA is the second largest travel media association in North America. Members include travel media professionals, convention and visitors bureaus, social media, hotels and attractions, and other travel marketing agencies. Members are provided with professional development workshops, peer-to-peer evaluation, web tools and networking opportunities. NATJA also publishes TravelWorld International Magazine (http://www.travelworldmagazine.com/)
For more information about NATJA or a complete list of 2013 award winners and finalists, visit http://www.natja.org/.
About Tuttle Publishing
Established in 1948 by Charles Egbert Tuttle Jr. in Rutland, Vermont and Tokyo, Japan, Tuttle Publishing is the premier publisher of English language books on Asian culture. Today, Tuttle maintains an active offering of books on a wide range of topics, including Asian culture, Asian literature, Asian architecture, Eastern spirituality, gardening, cooking, martial arts, crafts, travel, health and wellness, and fine art for a worldwide audience. For more information, visit http://tuttlepublishing.com.