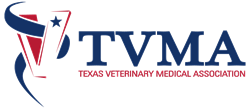 Austin, Texas (PRWEB) May 18, 2015
The Texas Veterinary Medical Association (TVMA) would like to take this year's National Dog Bite Prevention Week, May 17-23, to advise dog owners that they have the power to prevent most dog bites from occurring. Each year, more that 4.5 million people in the U.S. are bitten by dogs, with about 20 percent of those requiring medical attention. In the majority of these cases, children are bitten by familiar dogs during everyday activities. The key to preventing these incidents is knowing the warning signs leading up to a bite and learning how to properly interact with a dog.
While it often seems like dog bites happen without warning, more often than not this is not the case. Dogs will communicate distress or aggression through their body language. Watch out for a dog that is lifting its lip, panting or yawning out of appropriate context, cowering, holding its breath, flattening its ears, growling or snapping. These signs could mean that it's about to bite.
"Teach children to always ask permission before approaching a dog," said Mary Sanders, DVM, a TVMA member who practices at Marek Veterinary Clinics in Bellville and Sealy. "Never, ever leave babies and children unsupervised with a family pet, even if the dog has never shown signs of aggression. Even good dogs who have never bitten before have a limit and will bite if provoked often enough or over a long enough period."
Because the majority of dog bite cases each year involve children, it's up to parents to monitor their interactions and teach children how best to handle a dog. Some steps to take to reduce the risk of a dog biting a child include:

Don't let children grab food or toys from a dog while they are playing or eating as they are often triggers for aggression in dogs.
Instruct children to leave a dog alone when it is resting or sleeping. Give your dog a safe place to rest, like a kennel, bed or blanket, where it can be left alone.
Don't subject your dog to unpleasant and disruptive behavior such as screaming, pinching, climbing upon or pulling of the ears or tails. Even a little bit of pain may trigger a dog to bite.
Follow your dog's behavioral cues. Stop your child from playing with or following a dog if it appears to be uncomfortable or trying to move away from the area.
Allow for positive, supervised interactions between dogs and kids like playing fetch, going on a walk and teaching tricks.
Dog bites don't only occur with dogs with a history of aggressive behavior. It's important to remember that any dog can bite when it's feeling uncomfortable, frightened or angry. An important step for preventing dog bites is interpreting body language and behavioral cues. For more information about how to avoid the risk of a dog biting a child, visit http://www.texvetpets.org/article/interactions-between-dogs-and-kids.
About the Texas Veterinary Medical Association
Founded in 1903, the Texas Veterinary Medical Association is a professional association composed of more than 3,700 veterinarians committed to protecting public health, promoting high educational, ethical and moral standards within the veterinary profession and educating the public about animal health and its relationship to human health. For more information, call 512/452-4224 or visit http://www.tvma.org.
Contact: Dawn Noufer, Communications Associate
Texas Veterinary Medical Association
8104 Exchange Drive
Austin, Texas 78754
Email: dnoufer(at)tvma(dot)org
Phone: 512/452-4224
Fax: 512/452-6633