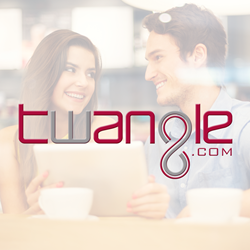 Looking for love should be a fun and painless process, but we all have those nightmare dating stories...share them with us; you might get a great prize.
Los Angeles, CA (PRWEB) February 05, 2015
The team at recently launched online dating site Twangle.com is very excited about their first Valentine's Day and plan to have a lot of fun this holiday. Twangle is asking individuals to share their worst, nightmarish dating stories with the fun new "Worst V-day Contest 2015." The person with the "worst" Valentine's Day story will win a free dating and life coaching session with renowned consultant David Crowther as well as a free one-year dating profile on Twangle.com.
Looking for love should be a fun and painless process, but everyone has those nightmare dating stories no one wants to relive. The Twangle team says, "share them with us and maybe get a great prize. If you want to avoid being in one of these 'worst date' scenarios in your journey to love, we are here to make that journey easier and more enjoyable for our members," shared Edward Brik, C.E.O. at Twangle, Inc.
Submissions for the 'Worst V-day Contest' are due by Saturday February 28th, and Twangle will announce the winner on Friday March 6th. While visiting Twangle.com, don't forget to sign-up for a free online dating profile, which has been recently extended to March 31, 2015.
Believing that, "It takes two to Twangle", the innovative online dating platform is the first of its kind to take a two-pronged approach to Internet dating, merging a dynamic and interactive dating services website along with a team of real-life executive dating consultants to help its members find love – all in one place. Soon Twangle will make its innovative dating consultation available to it's growing membership in March and this contest will unveil the first winner of this fantastic service.
To enter the 'Worst V-day Contest 2015' please submit a horrible Valentine story to the Twangle team at http://www.twangle.com/contact_us by February 28, 2015.
About Twangle
Twangle.com is a trusted online dating site for men and women seeking friendship, dating and relationships. Twangle offers a dynamic platform full of various ways to meet interesting and interested singles. And Twangle is the only online dating service to offer members professional advice from executive dating consultants. Twangle is the ideal online destination for singles that are seeking their perfect match. "It takes 2 to Twangle."
For more information, visit http://www.Twangle.com.