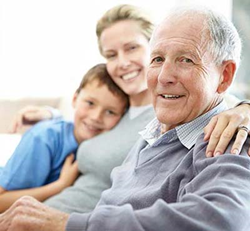 "The (Twin Cities) baby boomer population is growing larger by the minute. That's causing changes in the housing market as many boomers look to downsize." ~ 12 TV News
Minneapolis, Twin Cities Minnesota (PRWEB) June 21, 2014
Recent housing reports indicate the tendency for more home buyers in 55-plus communities to continue to work and for longer periods of time, according to the recent Fannie Mae report. The result is a redefining of the traditional idea of retiring earlier to suit senior lifestyle choices. Aging baby boomers in the Twin Cities grow in number and prefer the benefits of living in a residential home.
"Baby boomers' influence on the Minneapolis residential housing market may be profound in coming years, and will have a huge impact on housing demand as that age group continues to move toward retirement," says Jenna Thuening, owner of Home Destination. "Baby boomers in the metro prefer to grow old gracefully in a home that's agreeable to their lifestyles."
BABY BOOMER HOUSEHOLD ADJUSTMENTS FOUND IN THE FANNIE MAE REPORT

Between 2006 and 2012, the average value of an owner-occupied single-family detached home with a Boomer householder declined by 13 percent
Between 2006 and 2012, the percent of Boomer householders who moved during the preceding year dropped from 10.2 percent to 7.9 percent.
For all Boomers, perhouseholder rates of single-family detached occupancy have declined by only 0.3 percentage points from peak levels, and for both all Boomers and younger Boomers rates remain at or above their pre-bust levels.
Baby Boomers prefer to continue working full time or remain on at least part time as a consultant. "It's advantageous to blend the wisdom and experience of boomers with tech-savvy Millennials who have energy and potential. They learn from one another," stated Insurance News Net on June 14 in an article titled A Conversation About Principal Financial's Boomer-Millennial Strategy. Approximately 50 percent anticipate moving from their current home to a single-family home better suited for seniors.
Nationally, nearly 10,000 Americans turn 65 every day, according to the Department of Labor. "Between 2010 and 2020, the group of Americans age 65 to 74 will jump 51 percent. Combined U.S. home equity, the value of real estate unencumbered with mortgages, rose to a six-year high in the fourth quarter." Members of the Twin Cities baby boom generation began to turn 65 in 2011. The generation is the largest ever born and represents the beginning of a permanent shift in the age of Minnesota's population.
Housing data suggests that suburban Twin Cities baby boomers are the most likely to move to another in the next ten years. Which means that home sellers will be better positioned if they are aware of what senior single-family homebuyers want. According to the 2010 Minnesota Baby Boomer Survey:
Suburban boomers and boomers living in larger communities within the Twin Cities metro were more likely to own rather than rent their next home (76%) than individuals living in Minneapolis-St. Paul (54%)
Baby boomers living inn smaller greater Minnesota communities (61%), and rural areas (66%)
Nearly a quarter (22%) of Minneapolis-St. Paul senior respondents are considering renting their next home.
"With the exception of seniors who settle into the supports gained by living in a Twin Cities multi-generational home or community, the ability for Baby Boomers to be safe and comfortable in their own single-family detached occupancy may be challenging to sustain," reasons Thuening. "The quality of life during the last years typically centers on remaining healthy, being with family, and the pleasures of enjoying the daily routines of home life."
Boomers know the natural outcome of advancing age is typically reaching a point when frailness makes it too difficult to maintain a single-family home alone. The report's housing insights are comprised from data provided through 2012; recent changes in Boomer housing trends may fine tune the report's conclusions. Twin Cities housing market activity continually adjusts. The enormous size of the Boomer generation will have a growing impact on Minneapolis real estate demographics in the future.
Home Destination has helped Minneapolis real estate buyers of all ages make housing decisions for over 15 years. For a personalized approach everyone can be comfortable with, baby boomer seeking to buy or sell a Twin Cities home may reach Jenna Thuening at 612-396-7832.