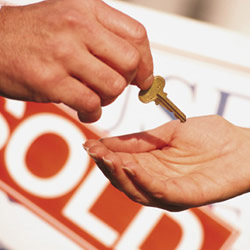 There is still strong demand from other cash buyers—including individual investors, second-home buyers and even owner-occupant buyers—to fill the vacuum of demand left by institutional investors. - Daren Blomquist, VP at RealtyTrac
Minneapolis, Twin Cities Minnesota (PRWEB) May 13, 2014
Twin Cities traditional home sales are up 1.4 percent, according to yesterday's report from the Minneapolis Area Association of Realtors (MAAR). With higher home prices and eager buyers waiting on the sidelines, more Minneapolis sellers find all-cash home sales soaring or are going the traditional route, signaling that Minneapolis sellers can enjoy a number of other advantages, too.
"We see home buyers who pull out their saving to pay in cash for a needed competitive advantage in a market where inventory is low and too many buyers are competing for the same listing," says Jenna Thuening, owner of Home Destination. "Many sellers favor the certainty of a cash homebuyer over one that is dependent on a lending institution. Sellers who may want to avoid possible closing complications may even offer cash buyers a discount."
In a post titled Traditional Sales Dominating the Housing Market, the MAAR talks about the Twin Cities housing market adjustments. "Distressed inventory has made up the majority of the lower price ranges, and that market is evaporating," commented Mike Hoffman, MAAR President-Elect. "We can anticipate more negotiations and transactions with people rather than banks."
Key housing data in the recent RealtyTrac Investor and Cash Home Sales report:

Average home sale prices for all-cash buyers in Q1 of 2014 was $207,668 nationally, coming in 13% lower than the average estimated real market value of the purchased homes, which was $237,900.
Over one half of all-cash home purchases in March came from buyers who post a separate mailing address than the property address. Some housing analysts would surmise that most often indicates either a second-home buyer or investor.
The percentage of homes bought in all-cash transactions climbed to 42.7% in the first quarter of 2014, up from 37.8% in the prior quarter and 19.1% in the first quarter of 2013.
Home buyers that closed on a minimum of 10 properties in one calendar year comprised just 11% of the all-cash purchases and only 5.6% of all home purchases in the quarter.
According to the Minneapolis Area Association of Realtors, institutional buyers made up much of 2013's investor owned home sales. March's housing numbers report that lender-owned home sales plunged nearly 40 percent in the Twin Cities. As a result of the ongoing shift in the types of homes being sold, and their financing, the median sales price for the metro continued upward 8.0 percent to $197,000. Creating 26 consecutive months of year-over-year price gains, foreclosures and short sales combine to comprise just 11.4 percent of all new listings. April 2013 saw their share nearly double at 22.4 percent.
"Observation would indicate that house flippers in the Twin Cities were often able to turn home purchases quickly into a profit or for gaining rental income. The excellent investment opportunities for rentals created competition with the prospective owner-occupant buyer. As fewer distressed properties are for sale, we are seeing diminishing activity in investor-owned homes," adds Thuening.
"We see even traditional buyers coming to the bidding table with cash offers. When a seller is presented with multiple offers where most terms are equal, many opt for the quick closing date and surety of the cash offer versus entrusting a successful sale to a buyer that needs financing to do the same."
Cash deals have traditionally gone hand-in-hand with investor activity. That seems to be changing as individuals with cash they can reach don't want to go through the stringent mortgage application process. Joe Adamaitis, president of the Gulf Coast Mortgage Bankers Association, told the Institute for Economic Competitiveness, "We have had countless people come in to get a loan, and two weeks in, they throw up their hands and say, 'You people are nuts.' Every party is under the gun - so it makes sense to pay the cash if you have it."
Home Destination offers an extensive library of home buyer and seller resources and is a Twin Cities residential real estate consultant serving the metro over 15 years. Dedicated to giving individuals the best opportunity to make solid real estate decision, call 612-396-7832 for Jenna Thuening's guidance.