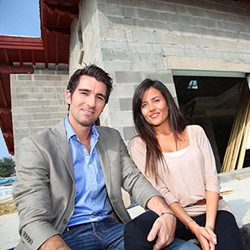 "The residential construction industry will continue to work hard to ensure area families can find quality, durable and affordable new homes that save energy and offer a comfortable and safe place to make lasting memories." ~ Pamela Belz, BATC
Minneapolis, MN (PRWEB) December 31, 2013
2013 saw continued growth in new construction of Twin Cities residential buildings, generating predictions that metro home builders will do even better in 2014, according to the Builders Association of the Twin Cities (BATC) report. Twin Cities home builders have posted 10,000 units in 2013 - a number reached last in 2016 - and plan to close the gap further in 2014 between demands for new Twin Cities single-family homes and current inventory.
"New construction in the Twin Cities market has stabilized in 2013 and going about it in a nice orderly fashion," says Jenna Thuening, owner of Home Destination. "The Minneapolis - St. Paul metro has often been noted for its overall stability; a trusty slow and steady pace in housing improvements is a positive sign of maintainable growth. Permitting over 10,000 units in 2013 is a stunning success for area home builders - a story worth re-telling."
The Twin Cities residential home permitting stats in BATC's report displayed the outstanding accomplishment of achieving over 10,000 new construction residential units in a single year for the first time since 2006. That represents an improvement of 14 percent over 2012. About half of the total permitted units were in multi-family dwellings, which was about four percent higher than in 2012. Twin Cities residential single-family home construction continued to show strong growth throughout 2013, ending with 26 percent more permits than in 2012 (5,110 permits vs. 4,058).
According to housing data compiled by the Keystone Report for BATC, there were 398 building permits granted for a total of 1,011 housing units during four comparable weeks in the month of December, 2013. Year-to-date, regional cities issued 5,339 permits for a total of 10,303 units.
The Twin Cities Metropolitan Council's October release of a metro preliminary population growth forecast for the next 30 years predicted accelerated growth in demand for Twin Cities residential homes in the inner suburbs, and slower growth in out lying housing communities. As we gain updates from through figures released by the builders association, combined with additional housing data sources, Twin Cities housing market progress in the single-family homes sector becomes clearly defined. Specific pockets of the the single-family housing market is picking up, fueled by higher numbers of Millennial homebuyers and seniors seeking one-level single-family homes.
Forbes Magazine predicts new construction levels and rising home prices should help ease tight housing inventory levels, adding both new and existing homes. With more real estate listings available on the market in 2014, housing inventory norms may return to traditional levels. As Twin Cities home builders increased inventory levels, added to the trend that some foreign investors are stepping out of the buying market, more traditional residential home sales are expected in 2014. Homebuyers may find the pressure of fast-paced bidding wars relaxing into the balanced norms of years previous to the recession.
On October 30, 2013, MetroStudy stated, "The Twin Cities economy looks to remain strong and the new home market is positioned to grow right along with it. We will likely end 2013 up right around 6,000 new home starts, 30% higher than 2012 and twice the amount from 2011. Stay tuned." Attributing "strong fundamentals" for having pushed Twin Cities new home construction up an additional 40% over recent years, it is surprising to top 10,000 units at the end of 2013.
"Twin Cities builders have earned reason to celebrate the New Year; January offers the perfect time for builder to reflect on their accomplishments and make plans for continued successes," adds Thuening. "It has been an exiting year in real estate, with energetic optimism across the industry and positive results for all the hard work."
Home Destination's real estate news keeps Twin Cities residents apprised of current housing happenings to help residential real estate sellers and home buyers make better informed housing decisions. Call Jenna Thuening at 612-396-7832 for priority care and a local real estate expert's guidance.