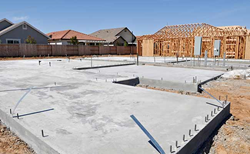 "Housing construction in the Twin Cities is on pace to beat last year." ~ Star Tribune
Minneapolis, Twin Cities MN (PRWEB) April 22, 2014
Twin Cities home builders have started the season's construction of new homes and need 200+ construction jobs filled. Minneapolis - St. Paul, MN is gushing to welcome spring, and many in construction, the call back to work and the bustle of Spring's housing activity. Twin Cities home builders improving markets are reporting welcome signs of spring life and hopes for a great season ahead.
"Monthly housing data shows the spread widening between traditional home sales and the share of home foreclosures, creating a fresh demand for new construction," says Jenna Thuening. "The beginning of 2007 was a market high, having more than 90% of all closed sales generated by Twin Cities traditional home seller activity."
A mere two years later, at the beginning of 2009, nearly 60% of sales were lender-owned Twin Cities home foreclosures or short sales! While there is generous room for continued improvement, Twin Cities home builders are rolling up their sleeves as the spread continues to grow. Returning to more balanced norms, 73.4% of all March closed home sales came from traditional home seller activity.
According to April's National Association of Home Builders (NAHB)/First American Leading Market Index rose one point to .88 from .87 in March. The index measures how close top metro housing markets and the US market are relative to their last normal market activity. A sum of 153 residential housing markets or approximately half of all markets stood at or above the national index and 59 markets' indexes stood at or above one, meaning those markets equaled or surpassed the last period of normal market activity.
This spring the Builders Association of the Twin Cities (BATC) is hosting two construction job fairs out of need to fill more than 200 job openings from more than 15 member companies. BATC Job & Career Fairs will be held in the west and east metros, growing from just one location in 2013 due to increased demand for newly constructed homes and remodeling projects.
Twin Cities home builders are well past the wait for high numbers of foreclosed homes to be absorbed. "Those who survived the worst of it are now enjoying a rebound. Many of the foreclosures that flooded the region in the Great Recession have been wrung from the market," according to MPR News. That's put the supply of used homes for sale at a 10-year low. As demand for housing has increased and repossessions have declined, the share of housing available to buy or rent has fallen. The rental vacancy rate has fallen particularly sharply, from 11.1% at its peak in 2009 to 8.2% now. This has pushed rents up. That in turn will help to make home ownership, which has been in decline since 2004, more attractive.
According to the Minneapolis Area Association of Realtors, the month of March saw 3,133 home closings, a 16.7 percent decline from last year and the fifth month of lower year-over-year sales. The average median prices of those closings was $190,000, a 7.6 percent increase. There simple weren't enough listings on the market to meet every real estate buyers wish, generating the lower number of sold homes and creating a higher demand for Twin Cities home builders. Eager buyers welcome more options as the season for new construction gets under way and promises to bolster the number of listings to choose from.
"One important aspect of market health is to see higher numbers of Twin Cities single-family homes being sold by individuals for traditional reasons versus foreclosure. One welcome sound of spring, is that of hammers pounding and saws perfecting lumber cuts", comments Thuening. "After a long winter and limited inventory, they liven up residential neighborhoods with the assurance of new homes coming."
Home Destination services home buyers and Twin Cities real estate sellers. With over 15 years of experience in Minneapolis - St. Paul residential real estate, Jenna helps home buyers benefit from a local expert's guidance. Making your experience finding a great place to live a rewarding and fun venture is a true privilege. Call 612-396-7832 and ask for Jenna Thuening.